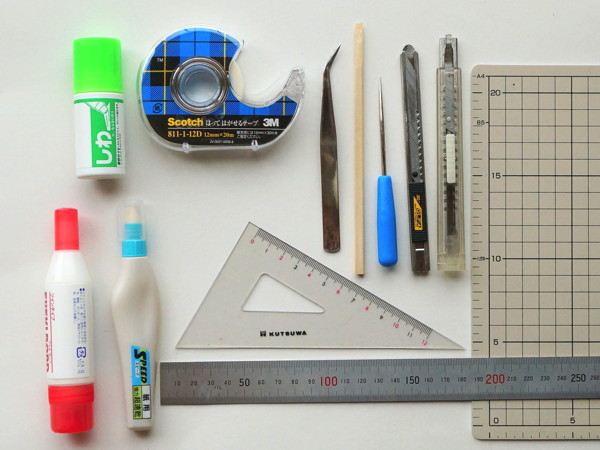 Tools
 (photo)<---I use these tools.
* Removable tape or Cellophane tape
* Paste
* Tool to press line (ex. Eyeleteer)
* Ruler (about 15cm)
* Utility knife
* Cutting mat
* Tweezers
* Steel ruler (using to trim the card edges after paste)
* Spatula (I made it by flattening the tip of disposable chopsticks)
Paper
* Kent paper A5 size (for card)
* Plane paper :
A4 size
(for print the pattern )
* Color paper : A5 size
(make it a few millimeters larger)
---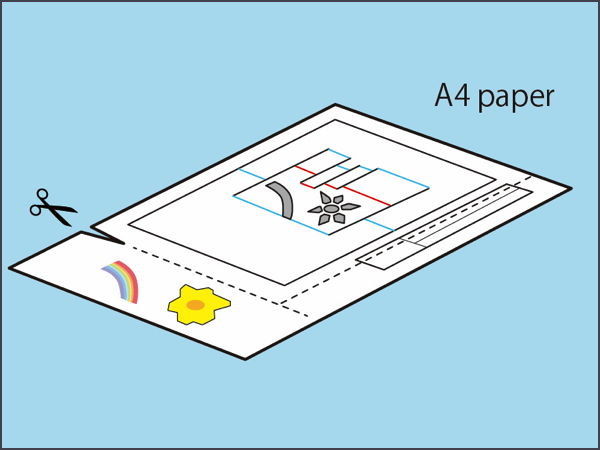 * Print the pattern on plane paper. (A4 size).
* This pattern has colored parts. Separate with dotted line.
---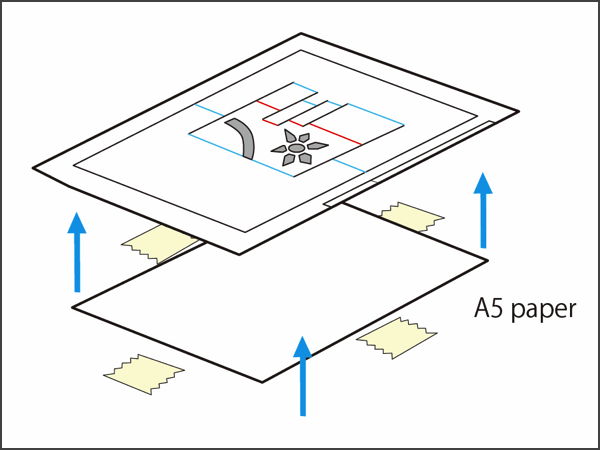 * Fix Kent paper to the back of the paper pattern with masking tape. The tape need to be removed after cutting, so if you use cellophane tape, please cut shorter.
---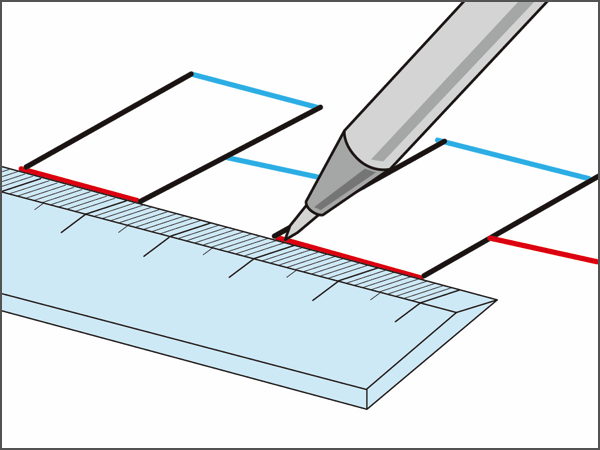 * Press at the red and blue lines of the pattern using the eyeleteer for making dents on Kent paper. This is done to make it easier to fold
Use a ruler always.
---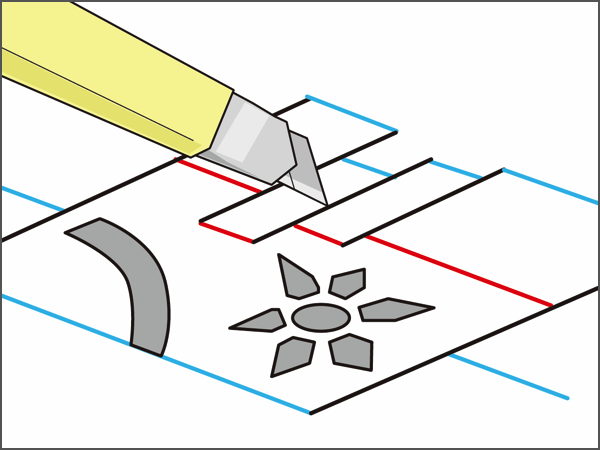 * Cut at the black lines of pattern. It is necessary to cut the lower Kent paper.
---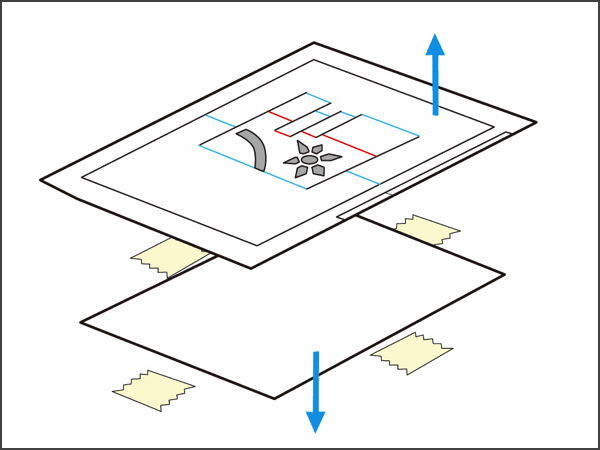 * When finish cutting, remove the pattern.
---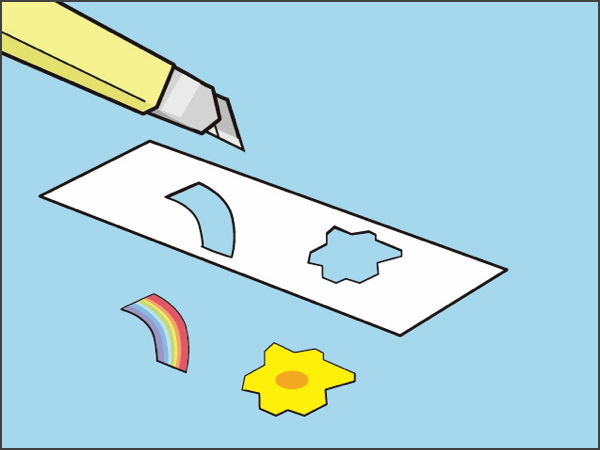 * Cut out the colored parts from the pattern. The margin is used as a guide for applying glue.
---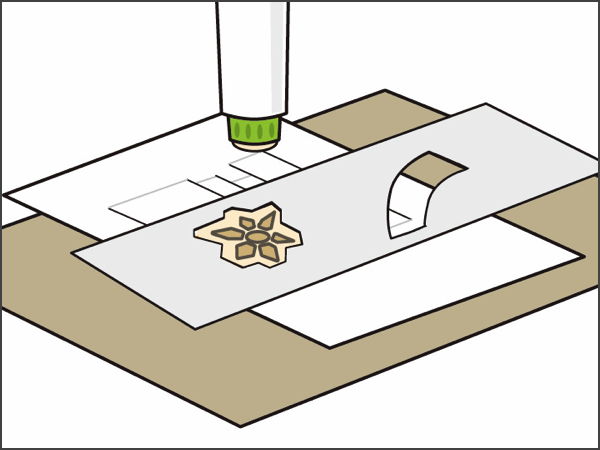 * Paste the color parts.
(1) Put unnecessary paper below. (The paste will down through the hole.)
(2) Put Kent paper with the backside up, and put the pattern on the Kent paper with the backside up. Using the pattern's hole to the guide for paste.
(3) Attach the paste like tapping lightly.
---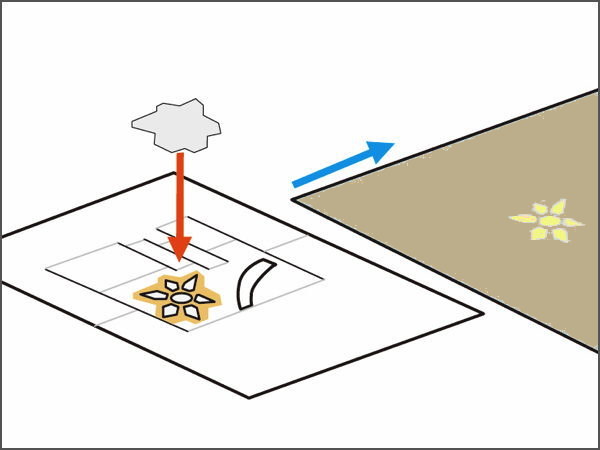 * Paste the colored parts.
Notice: When paste the color parts, please take off the unnecessary paper.
---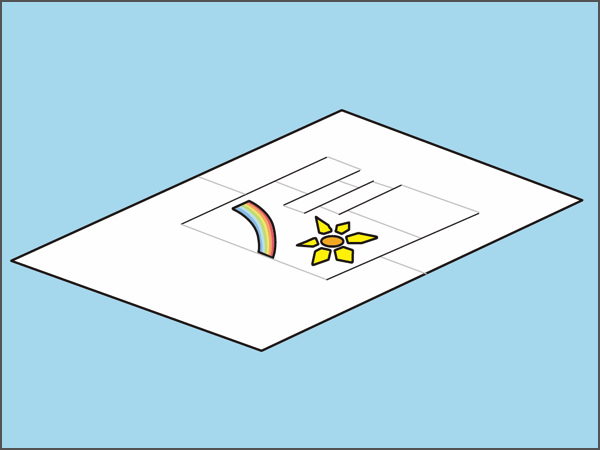 * All colored parts have been pasted.
---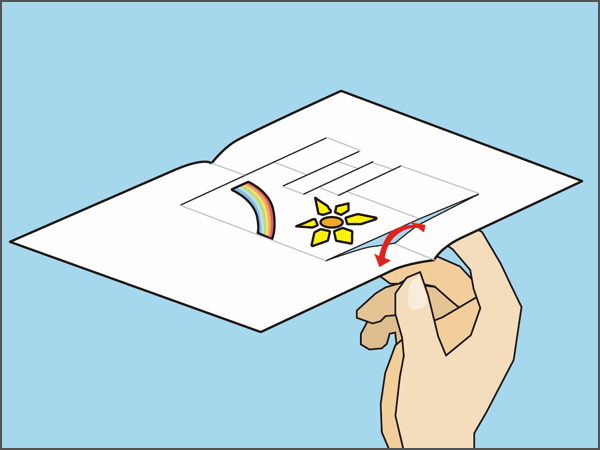 Bending little by little with the fold line.
---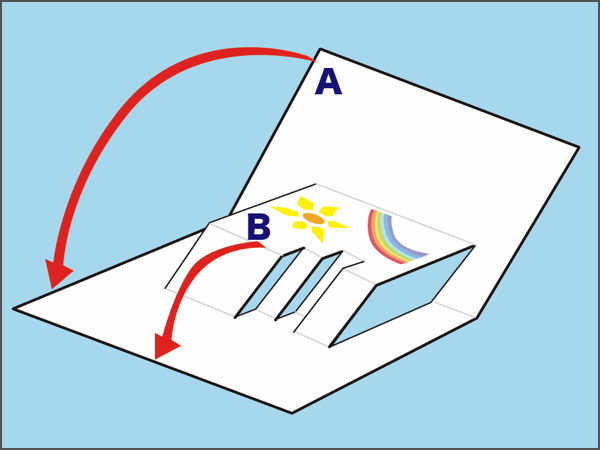 Please use tweezers to small parts.
Pull and press "B", and fold down the "A".
---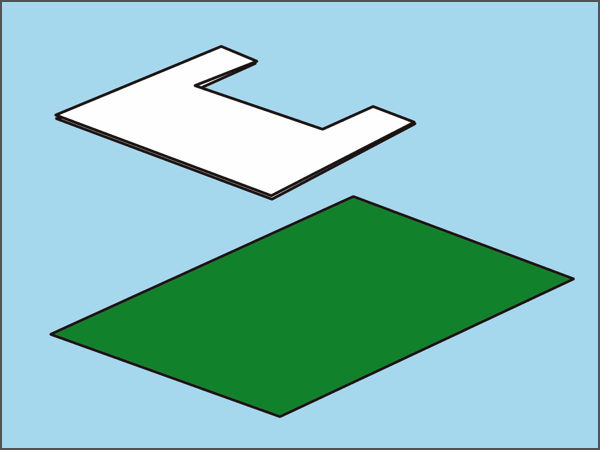 When you finished folding the Kent paper, make the cover of the card.
Fold in half the color paper A5 size.
---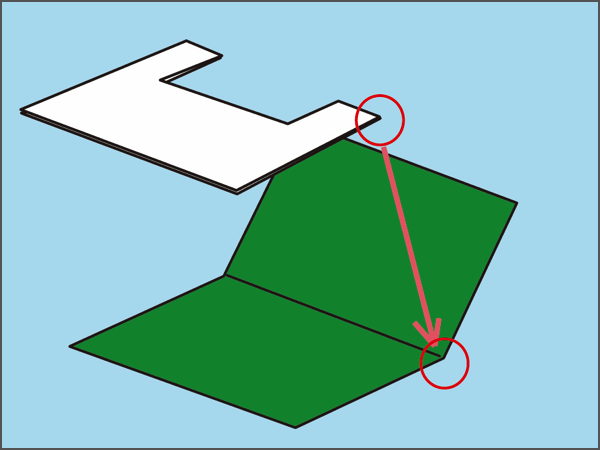 Paste each papers with fitting at fold lines. At first, paste only one side.
---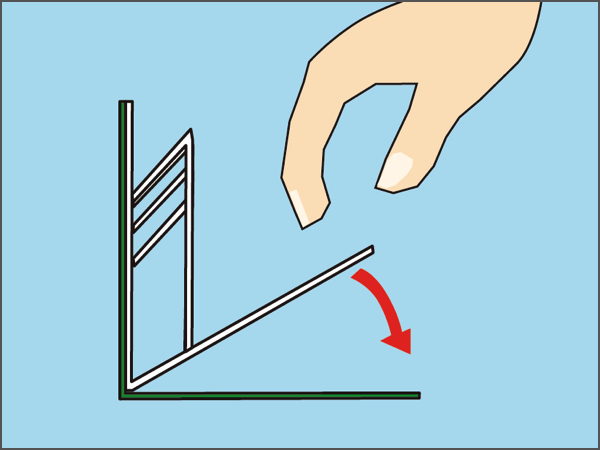 Paste the remaining side.
---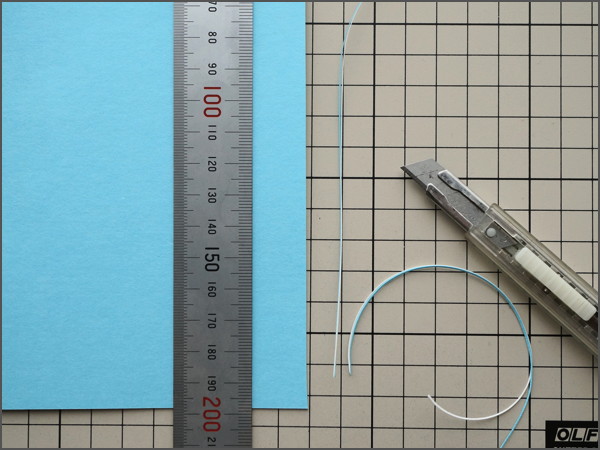 * If the edge of the card is irregular, please trim by cutting the edges. It is better to use a steel ruler.
* Please press the ruler firmly by your hand. But add less force to the cutter.