Shimizu Catholic Church (Shimizu Ward, Shizuoka City)
This church was built in 1930.
As of 2018, the church seems to be considering to rebuild this chapel.
The Catholic Diocese of Yokohama decided to rebuild the church in 2020. Then they banned the use of the church and closed it on October 31, 2021. However, the demand for preservation continues.
Related blog article
 *
The pop-up Card of Shimizu Catholic Church
(2021.11.04)
Type A (one piece of paper)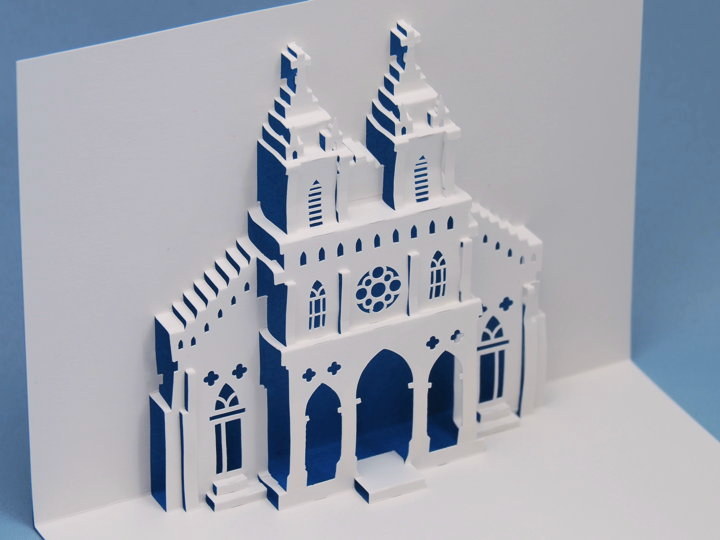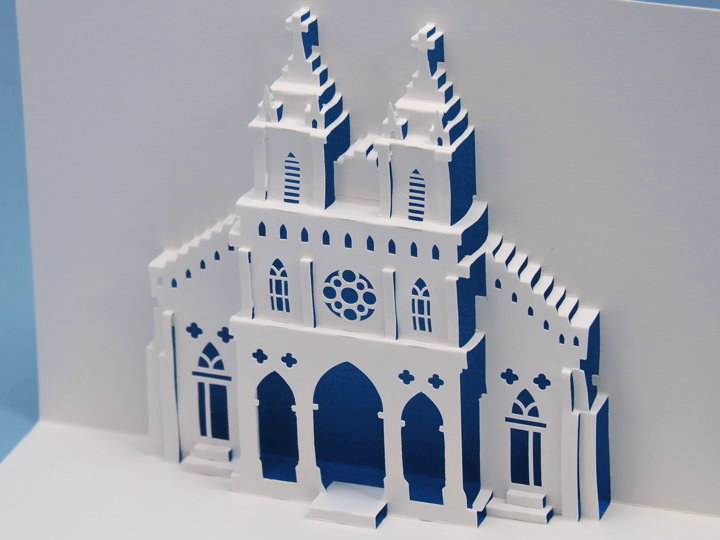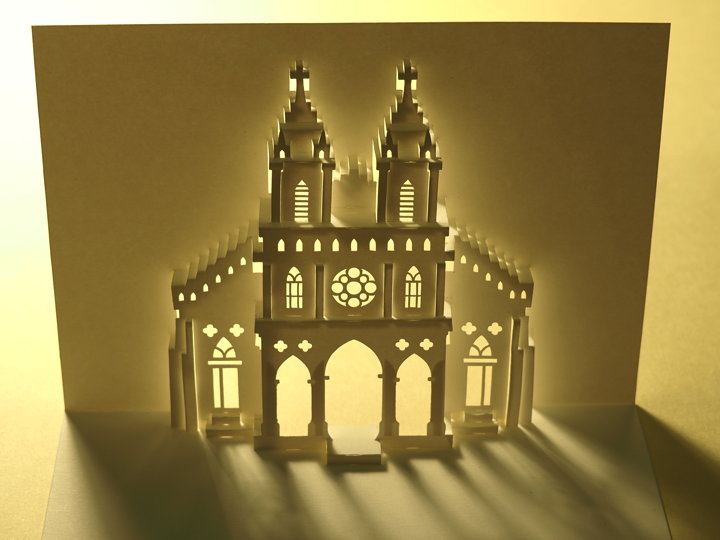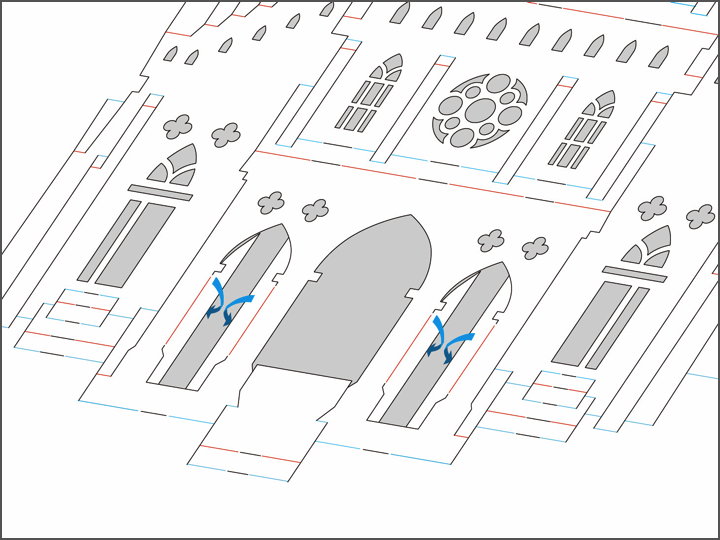 Before folding, to reinforce the pillars, fold the pillars side back and glue them together.
Type B (gluing another part)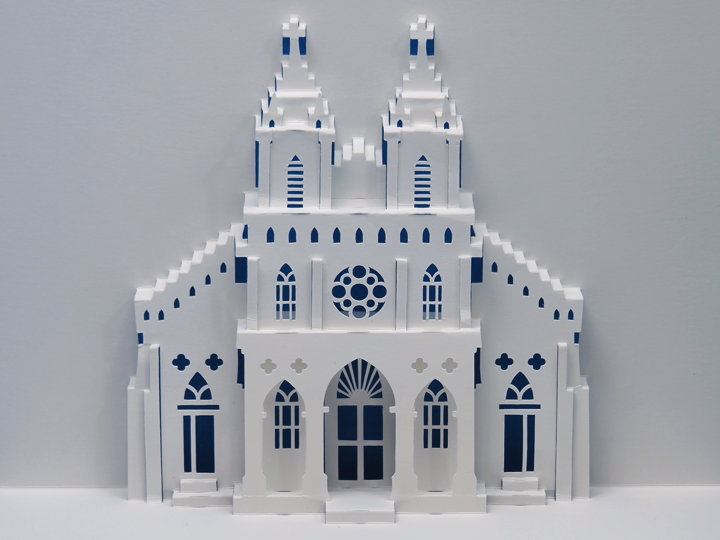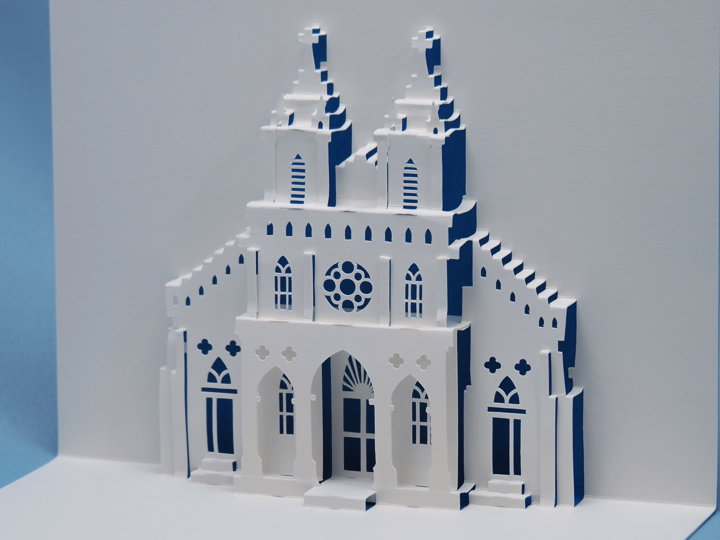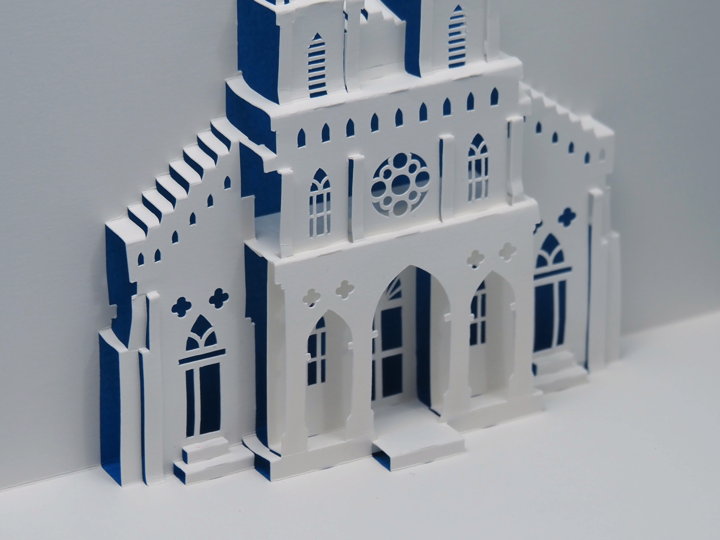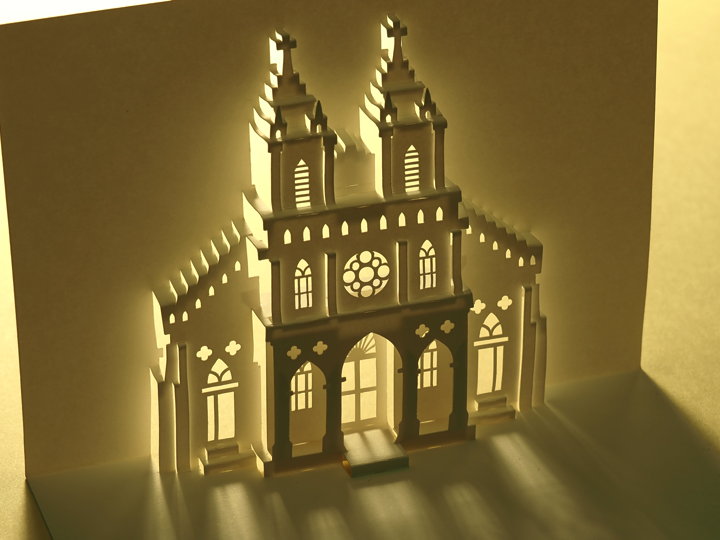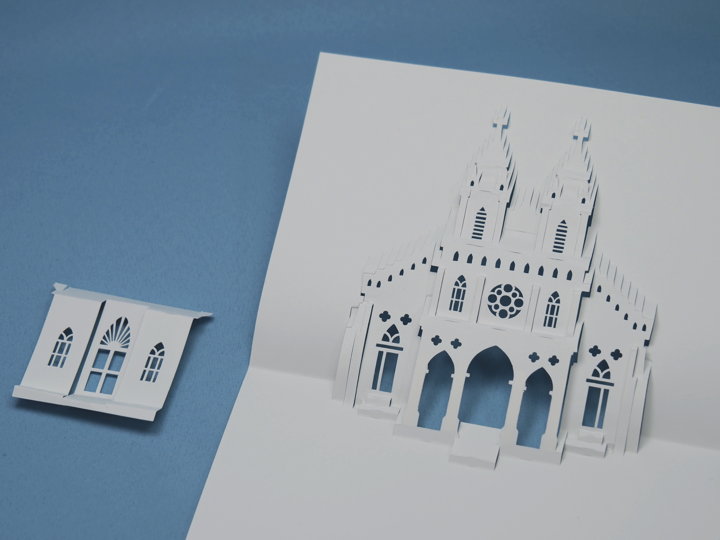 Glue the part cut out from another paper to the back side

(2021.11.03)  The patterns were uploaded. (ver. 1.1)
(2021.09.16)  The pattern was closed.
(2019.05.03)  The pattern was uploaded.