The pop-up Card of Shimizu Catholic Church
I updated the main site.
I visited the Catholic Church of Shimizu the other day, so I reviewed the pop-up card I made before.
As for the actual building, the church was closed on this October 31, and I wonder what will happen to the building in the future.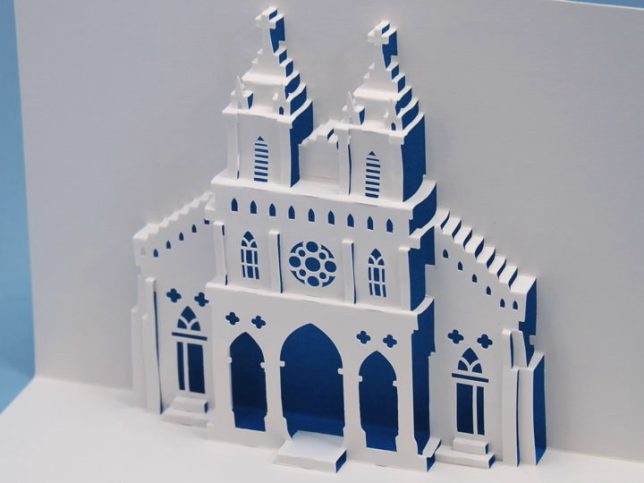 When I reviewed the card I made last time, I felt that the first floor was a little big, so I made it a little smaller to correct the overall balance.
The card is now complete, but after seeing the actual building, I feel sad that the entrance of the card is empty.
This is the entrance of the actual building.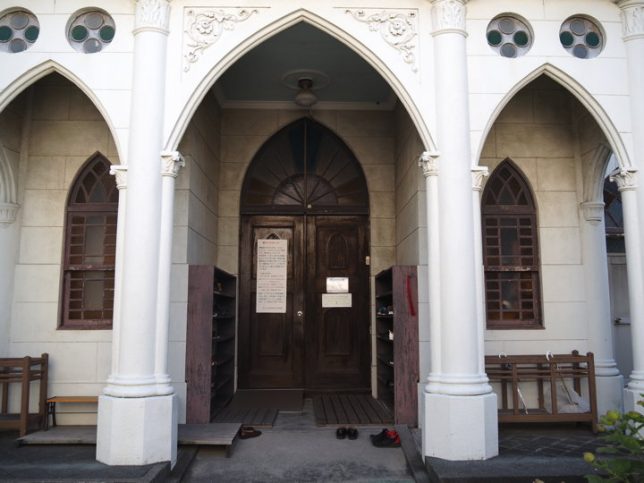 The wall behind the pillars, the windows, and the entrance door in the center. I wanted to make these in the card, so I decided to make it by gluing different part together.
I kept the parts on the same sheet of paper because it would only need to print one sheet of pattern paper. 
But you will need a separate piece of Kent paper when you make it.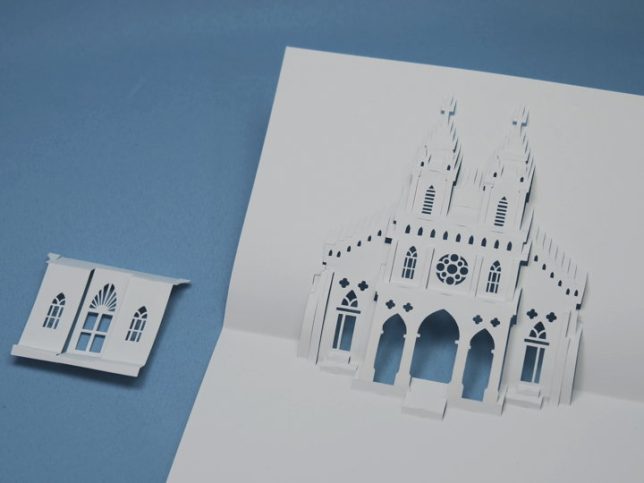 Glue the parts to the back side. The orange lines indicate the gluing points. Since the gluing area is small, I recommend using wood glue.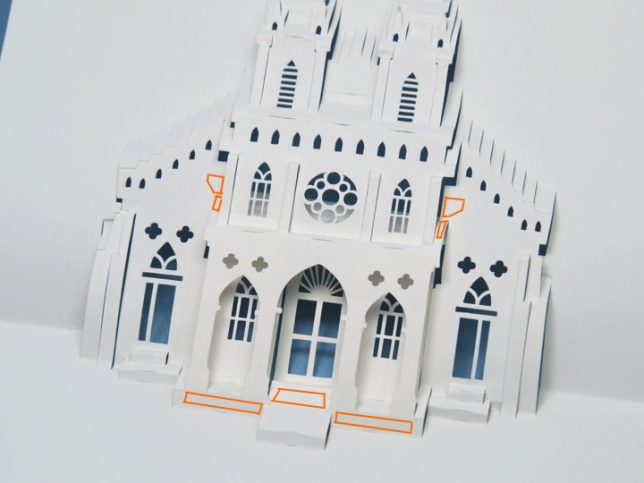 And here is the finished pop-up card.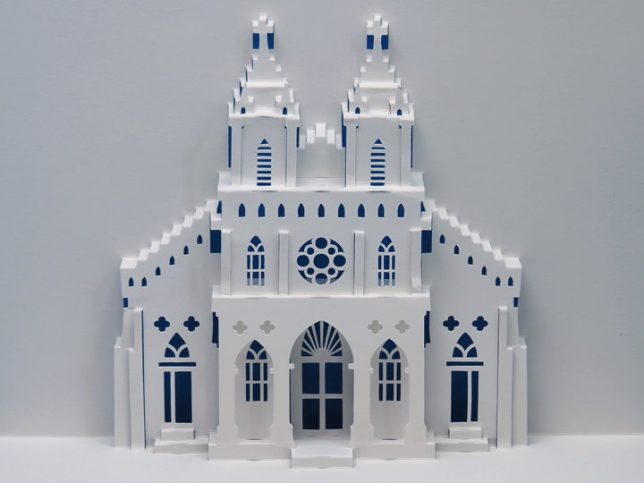 There are two types of patterns available for download, one that uses another part and one that doesn't. You can use whichever one you like.
This time, I also made a card of the main building of Shizuoka City Office, which was completed in 1934 and currently houses the City Council Chambers on the third floor, as well as the Council Secretariat and the Finance Bureau.
It was registered as a tangible cultural property in 1996.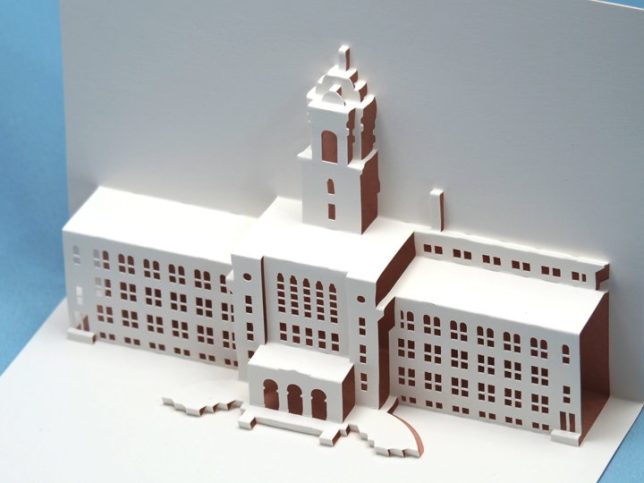 This pattern is not upload to the site, so please see the photos and video on the main site.
---