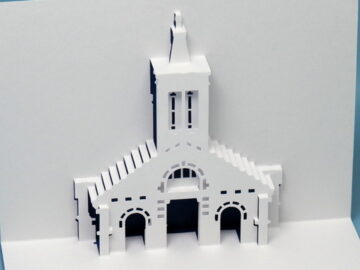 The pop-up cards of Japanese buildings have been updated.
This time I created the Shitsu Catholic Church which is ...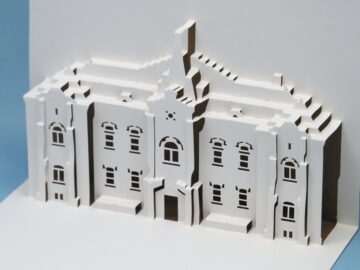 On 14 September, Hoshino Resort Inc. announced that it plans to open a hotel using the buildings in the former Nara P ...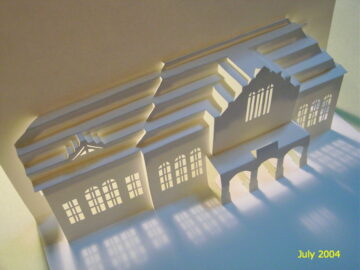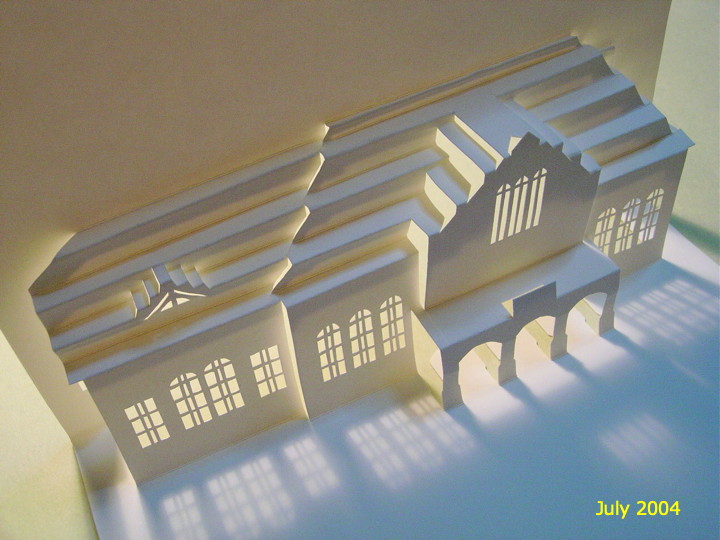 In 2004, I designed this pop-up card.
The model was Nishi-Iwakuni Station in Iwakuni City, Yamaguchi Prefecture. ...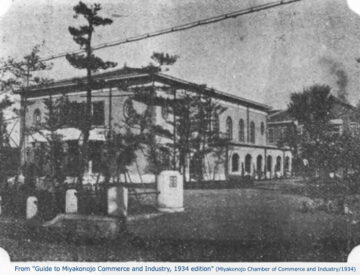 I reworked the pop-up card of the former Miyakonojo City Public Hall (previously created in 2017).
The image is t ...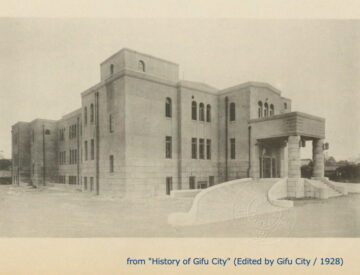 The current Gifu Civic Hall located in Mieji-cho, Gifu City, was built in 1967. Prior to that, the Gifu City Public H ...