"Nichirin-sha" (Azumino City)
This building, called "Nichirin-sha" is a circular accommodation learning center built on the farm of Minami Azumi Agricultural School in 1945.
There was a building that became the model for the Nichirin-sha.
From the 1930s, Japan advanced to Manchuria and sent out the Manchurian Pioneer Youth Army. They trained at a training center in Japan and then were sent to the continent. There were many circular barracks called "Nichirin Barracks" at that training center. The Nichirin Barracks were devised so that the youth army members could be built by their own hands, and spread the way they were made. As the construction method was spread according to the government policy, the buildings with similar shapes were built in Japan during the war.
Related blog articles
*
Visit to "Nichirin-sha" (1)
(2020.08.27)
*
Visit to "Nichirin-sha" (2)
(2020.08.28)
*
Pop-up card "Nichirin-sha"
(2020.08.30 : This pattern is before improvement.)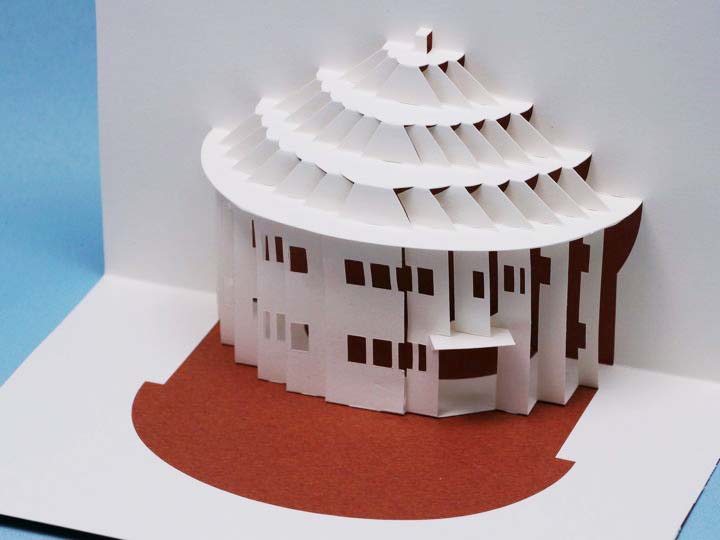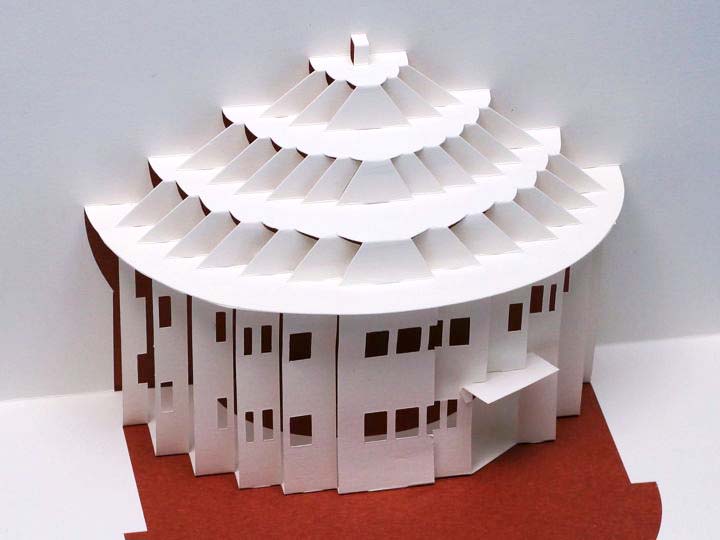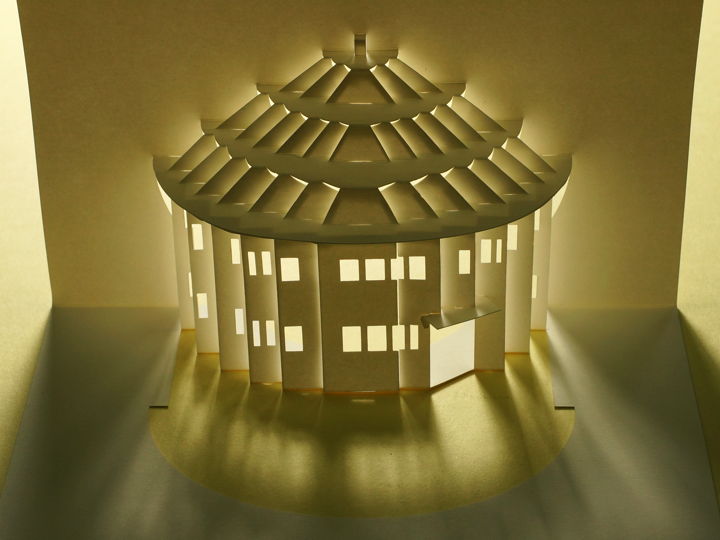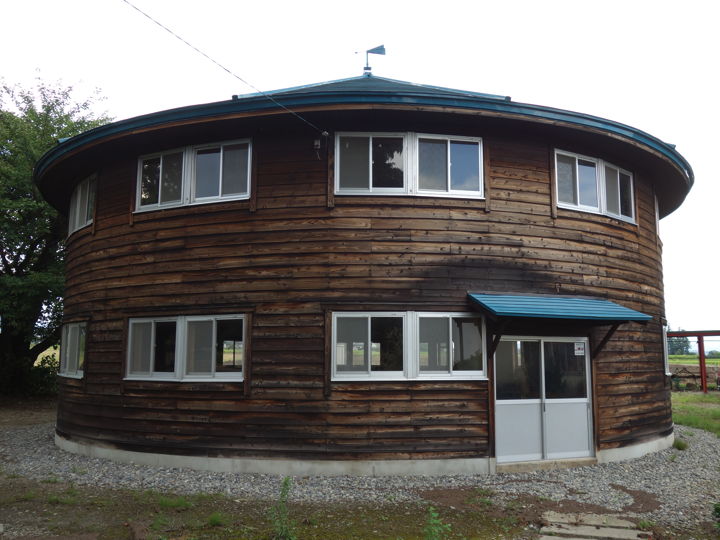 (Taken in August 2020)

(2021.03.20)  The photos were uploaded.