Pop-up card "Nichirin-sha"
I made a pop-up card modeled after "Nichirin-sha".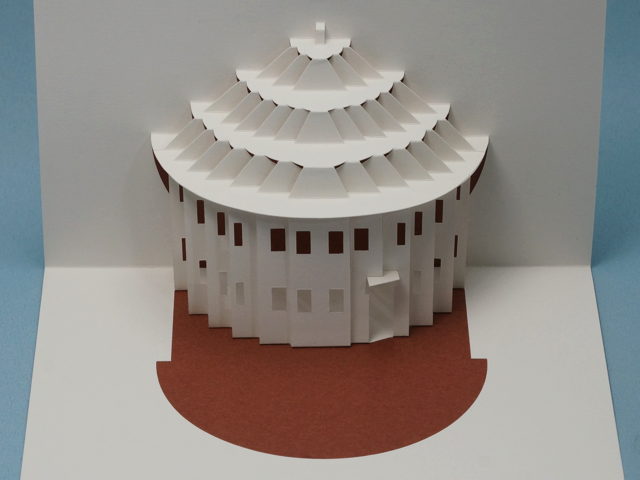 This time I wanted to bring the eaves forward, so did it in a different way than usual.
Cutting the white paper.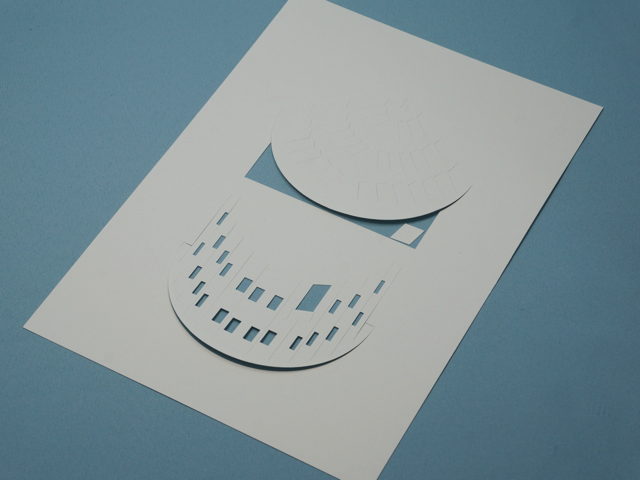 The small parallelogram is the eaves part of the doorway. I will glue it later.
I just folded it. Now glue the top and bottom together.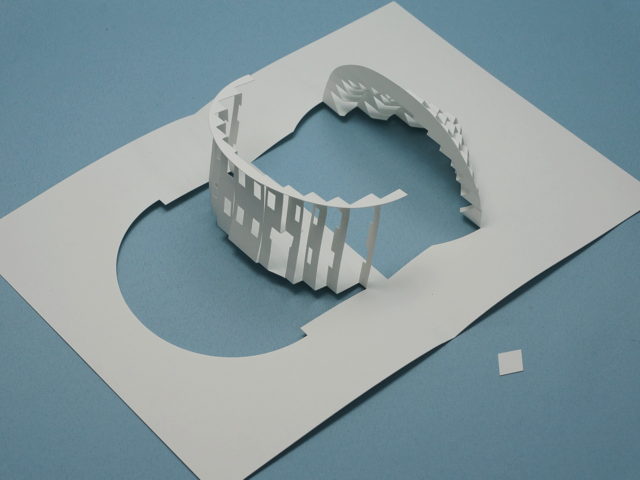 Another part is attached here. It is the eaves of the doorway.
I chose this photo because it's easier to see after pasting the outer paper, but in reality I pasted the small parts first.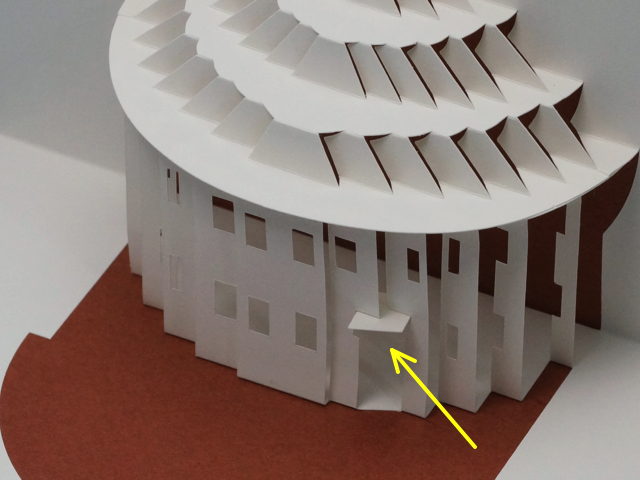 I thought after making it, but I should have made it a little wider so that the outer part looks like a rectangle.
I shot it by lighting from behind before pasting the outer paper. I often do it.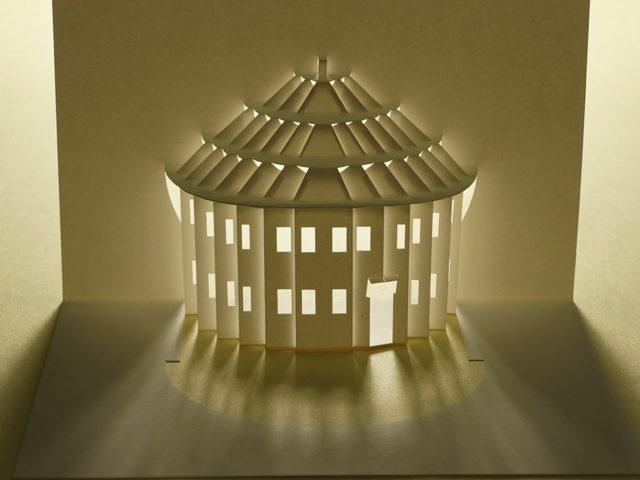 Attach the outer paper and it done.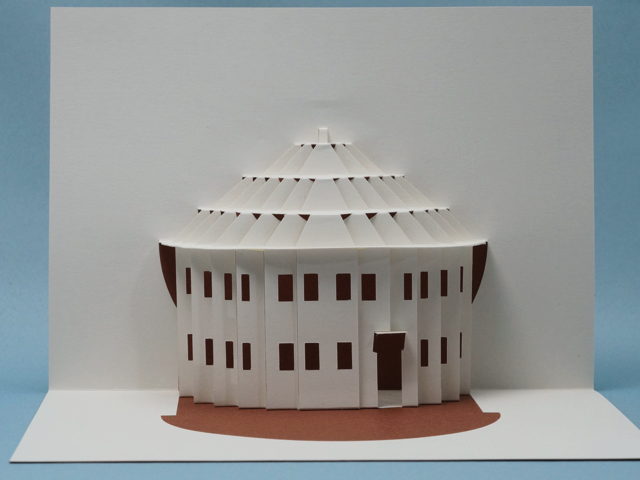 Here is a comparison photo with the actual building.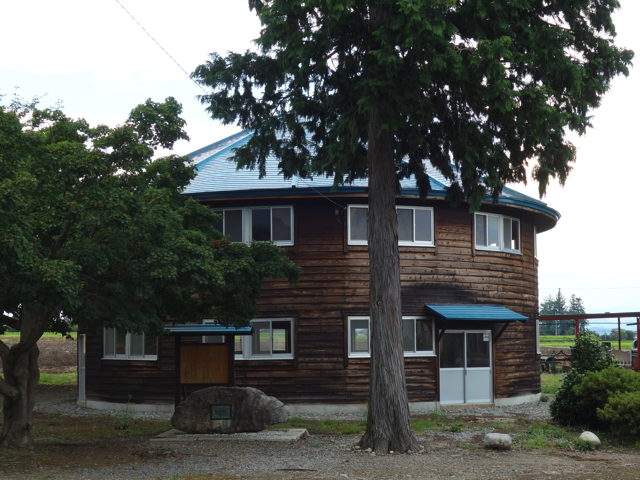 But the position of the windows does not match the actual building. I should have adjusted it a little more.
It has not been posted on the main site yet, but this pop-up card will not be released on the paper pattern.
(Translated : 2021.03.18)
---