Pop-up card, Former Ueda Municipal Library
I uploaded four pop-up cards modeled on the buildings in Nagano Prefecture on the main site.
These are Former Yamabe Elementary School, "Nichirin-sha" and Former Uedamachi Elementary School, that I mentioned in my blog the other day, and then Former Ueda Municipal Library.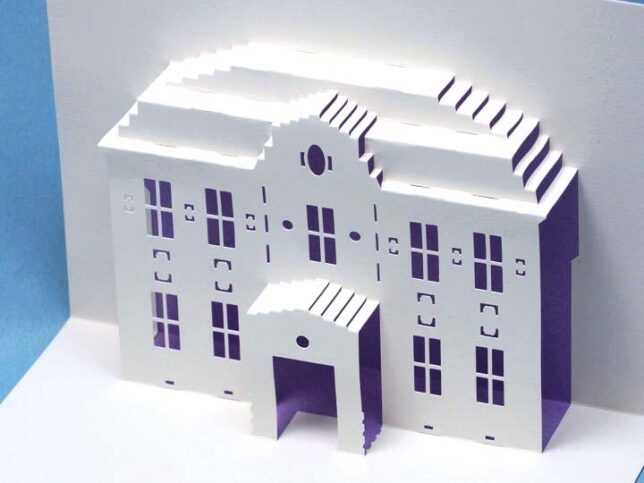 The photo is a pop-up card of the former Ueda Munisipal Library.
The shape of the roof is different from the actual architecture because it must be folded.
It's hard to imagine a real roof from this card, and I couldn't find a photo of the building from above, so I drew an image of the building looking down.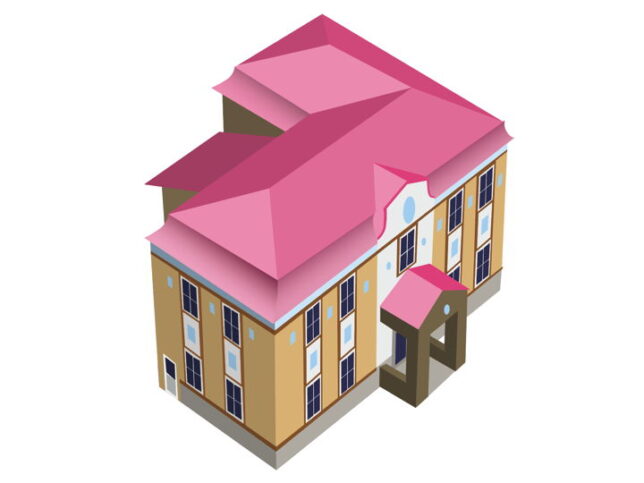 On the National Diet Library Digital Collection, we can see the 1939 and 1943 editions of the "Ueda Municipal Library Handbook".
The photo shows the library that was published in the 1939 edition. (The same photo is used in the 1943 version)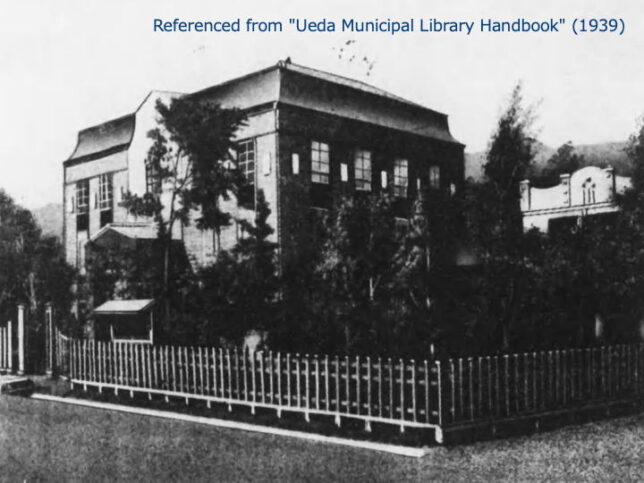 Each handbook contains a layout plan of the building.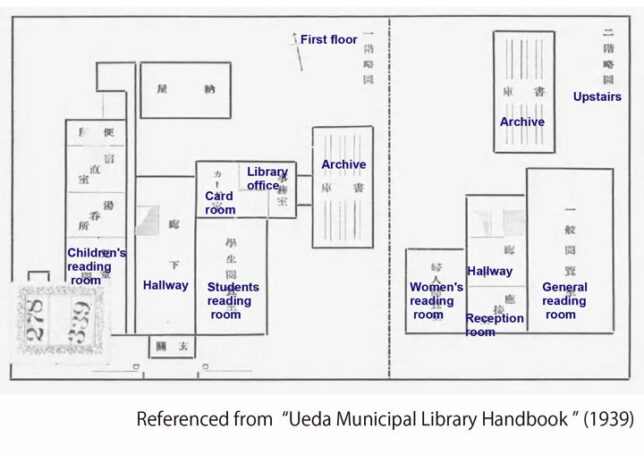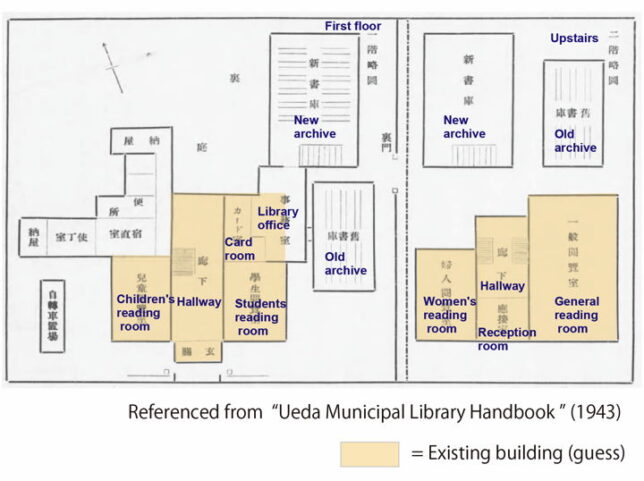 I colored the existing building in the 18th edition plan. However, I didn't go inside and saw it, so it's my guess.
According to the explanation in the handbook, this building was donated to Ueda City in 1923, and a few years later, a library was built, and a barn and office were added.
Then a large library was built in 1941. Therefore, the 1943 edition has two (old and new) archives. (new = large archive, old = small archive)
In the text, it is written that the small archive is "reinforced concrete, two-story" and the large archive is "a clay wall with a wooden frame, roof tiled, two-story".
There was a photo of the archives in the 18th edition of the handbook. The front is the old archive and the back is the new archive. Looking at the photo, the new archive looks like a clay wall, but I'm not sure.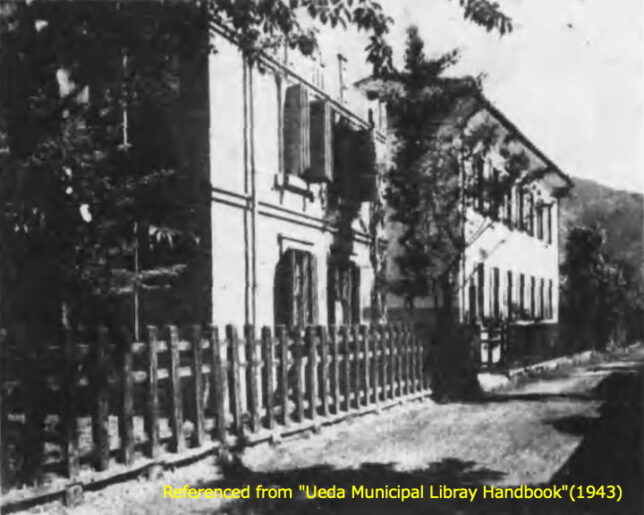 This time, you can download the paper pattern of the former Ueda City Library. Please use it if you like.
---