Pop-up Card (Building in Yamanashi Prefecture)
The pop-up cards were updated.
I have recently been researching prewar buildings in Yamanashi Prefecture. So I created the pop-up card of the Kofu City Office (second generation).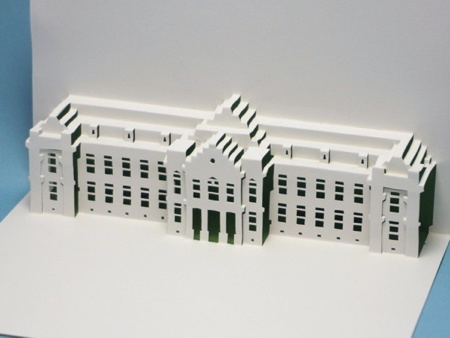 This government building was built in 1914, but was destroyed by fire in an air raid on Kofu in 1945. It is said that more than 70% of the city area was destroyed in the air raid at that time.
In checking about the prewar appearance of the building, I used the digital resources of the National Diet Library, including the history of Yamanashi Prefecture and the history of Kofu City, to find photographs. Prewar postcards are also useful to get a concrete picture of the building.
I also watched the Yamanashi Prefectural Library's "Yamanashi Digital Archive" and the "Kyoyo Bunko" website, which compiles Yamanashi Prefecture-related history and geography, particularly helpful.
I searched for materials at local libraries too, and found many buildings that no longer exist.
for example,
* Former Yamanashi Prefectural Normal School
* Former Takumi School
* Former Yanagi School (later, the building was used the first city office)
* Former Kofu City Waterworks Bureau (later, it was converted to the third generation city office)
* Former Kofu Prison
* Former Yamanashi Agricultural and Industrial Bank
* Former Wakao Bank
* Former Yushin Bank
I would like to make them into pop-up cards someday. (I hope it will be possible…)
At the local library, I checked out the book "Illustrated History of Kofu" (Godo Shuppansha), but the publisher, Godo Shuppansha, had closed business in 2016.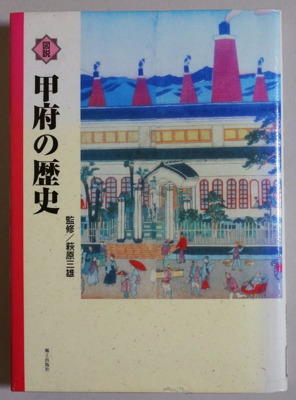 I have got sentimental for passage of time because when I was researching the lost building using a book, I found the publishing company of the book had also closed its business.
---