Pop-up card of Former Karuizawa Post Office
(The pattern is not be released this time.)
I posted pop-up cards on the main site. These are a modified version of the previously made, and an additional version.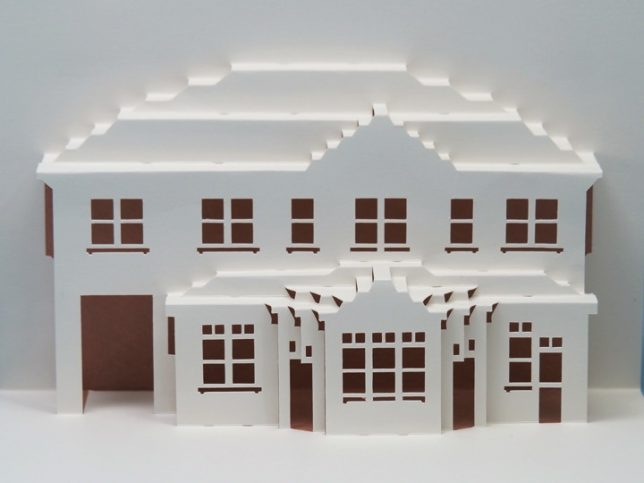 I made a pop-up card of the former Karuizawa Post Office in 2015. In this year I had the opportunity to see the actual building and found some differences between the card and the actual building, so I remade it.
I went to Karuizawa Taliesin in June, and saw the relocated building there.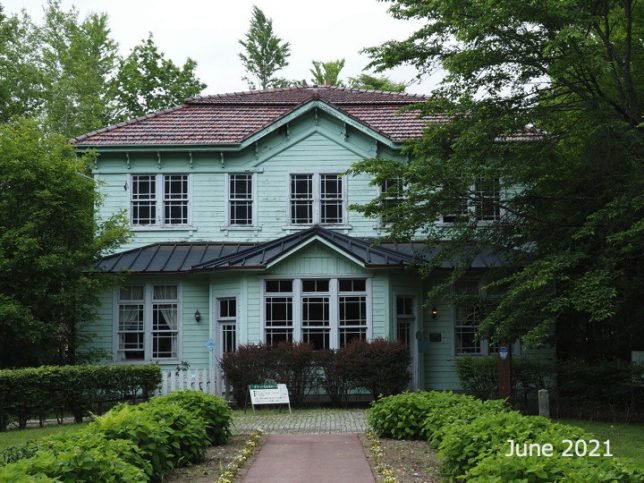 This building located on the street of Kyu-Karuizawa originally , it was dismantled in 1994 and relocated to its current location for preservation (completed relocation and restoration in 1996). As the restoration, the extended part was removed and the color of the outer wall was restored to that of the original.
After the relocation, it was named "Meiji 44th Anniversary Museum" and is open as "Kouko Fukazawa Nonohana (Wildflower) Art Gallery".
In my card I made last time, the windows on the first floor and the second floor were made in the same shape, but in the actual building, the number of glass on the first floor was larger, so the card's I modified the one.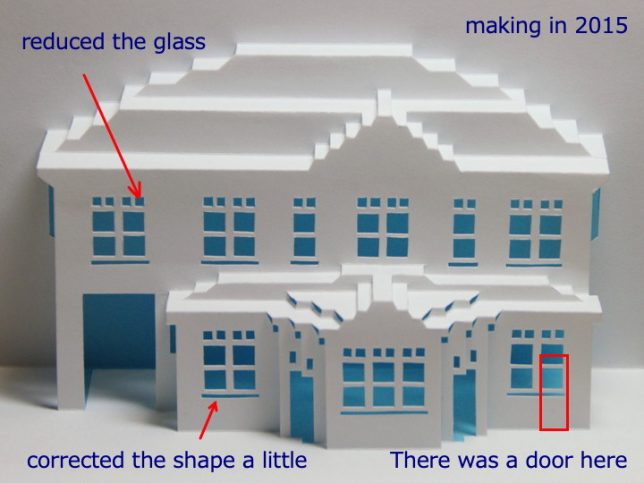 Then another point. Looking back at the photo before the relocation, I noticed that there was a door on the right end of the first floor of the building, so I fixed it as well. Also, the shape of the cutout under the window was slightly modified to give the atmosphere of the window frame.
The building has a restaurant on the first floor and a museum on the second floor, but it is still closed as of October to prevent infectious diseases. I could take a picture of the first floor.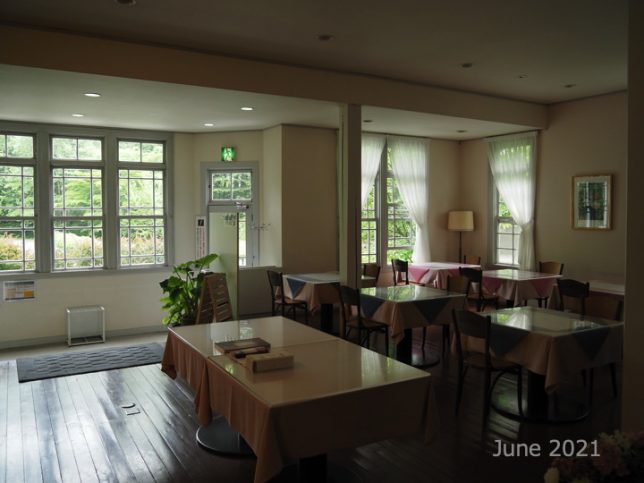 Since it was registered as a national registered tangible cultural property in 2008, a plate is attached.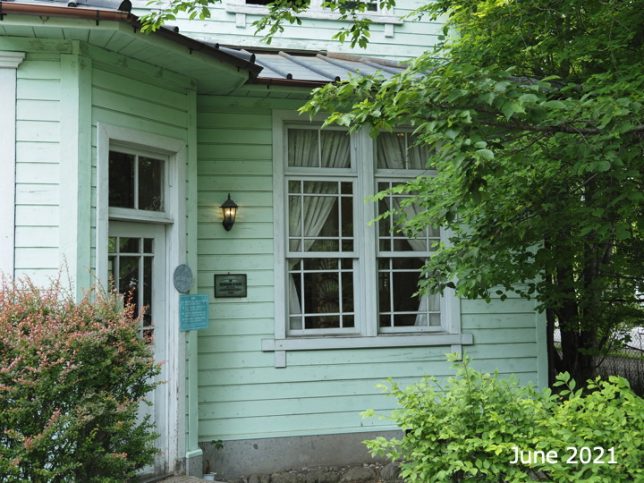 By the way, the card modified this time is after the building has been expanded. Since the current building is in the state at the time of completion, I thought I had to make a pop-up card of current building as well.
So I made this.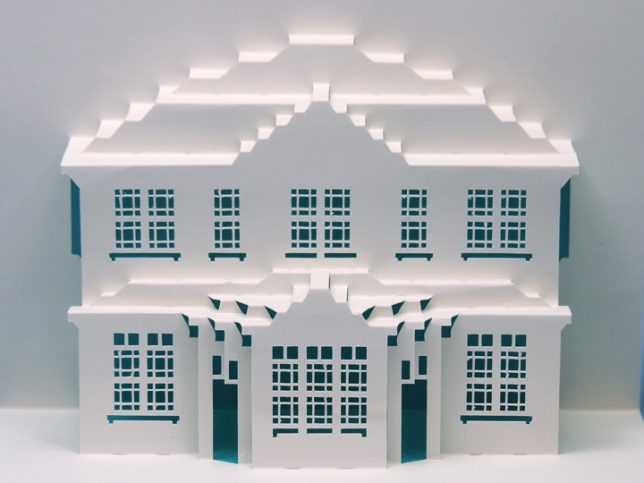 Since there is no extension, it can be made a little larger than before, so the window frame was reproduced in detail.
I think the atmosphere is better, but it was too detailed to be suitable for the paper pattern release, so this time I only posted photos.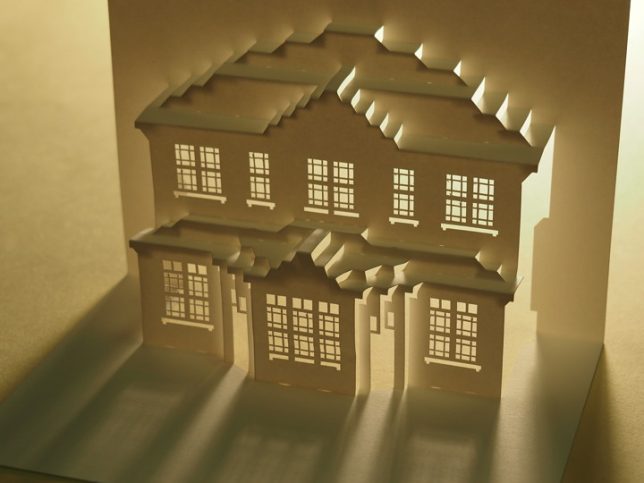 ---