Pop-up card (Colonia del Sacramento)
I updated the main site after a long time. It's been two months since last updated!
This time, the models are chosen from Uruguay's World Heritage Site "istoric Quarter of the City of Colonia del Sacramento".
The first card is the Basilica of the Holy Sacrament.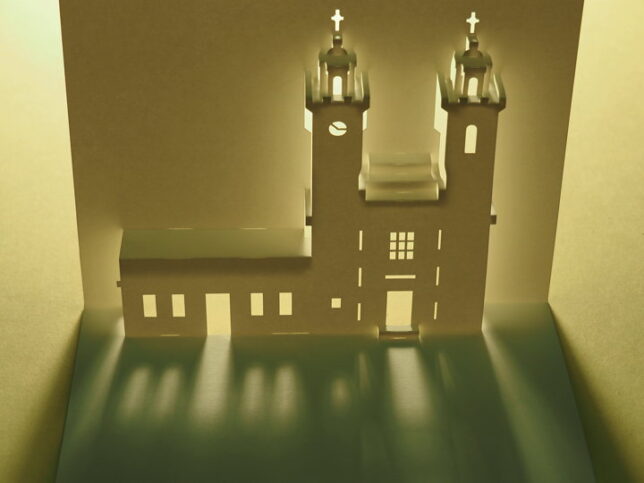 Colonia del Sacramento is a city built by Portugal in 1680. The church is said to be established in the same year as the city was built.
However, the building has been rebuilt several times since then, and the current building is said to have been completed in 1810. The building was damaged by a lightning strike in 1823 (it seems that the gunpowder that had been stored exploded), and it was repaired and rebuilt from 1835 to 1941.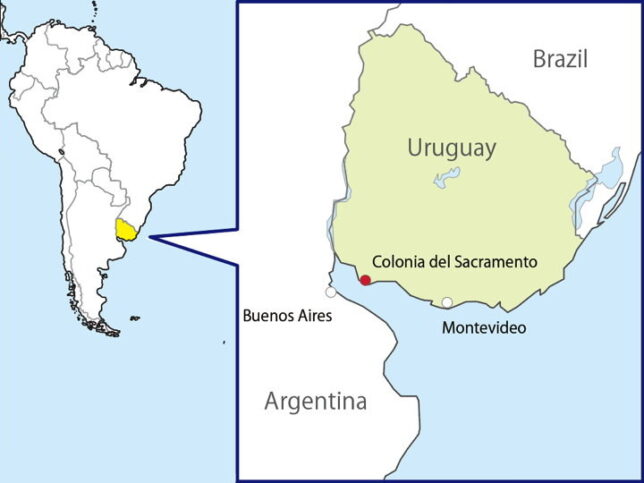 The city was a place of territorial disputes with Spain, and by treaty it became either Portuguese or Spanish territory, so there is a mixture of both architectural styles.
For example, the shape of the roof. The triangular roof is Portuguese, and the flat roof is Spanish style.
The way to make cobblestone roads in the city is also different. At the slope, road is made in consideration of how the rainwater flows, but the Portuguese style is dented so that the rainwater flows down the center of the road, and the Spanish style is raised center so that the water flows outward. 
The cityscape of Colonia del Sacramento was registered as a World Heritage Site in 1995.
The second photo is the Colonia del Sacramento Lighthouse.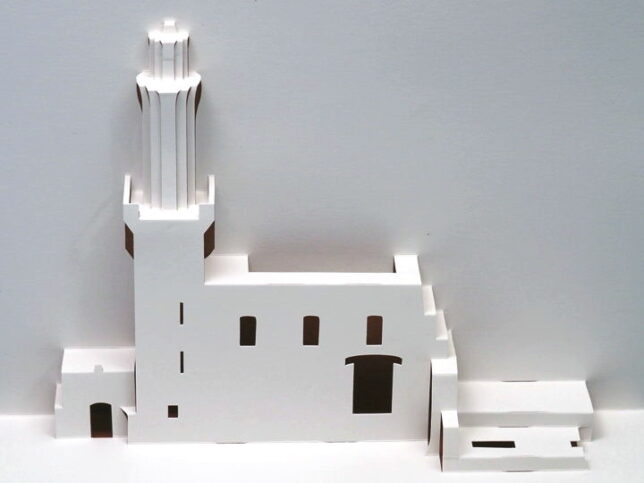 Construction of the lighthouse began in 1845 and was completed in 1857, although it was interrupted by the war. Uruguay became independent in 1828, so the construction of the lighthouse was after independence.
The location of the lighthouse was originally the site of the Francisco Monastery, built in 1690. The monastery was destroyed by fire in 1704, after that the foundations and walls had been remained as ruins.
This lighthouse was built on the ruins and is still in use today.
I also made a colored version card to make it easier to see the relationship between the lighthouse and the ruins.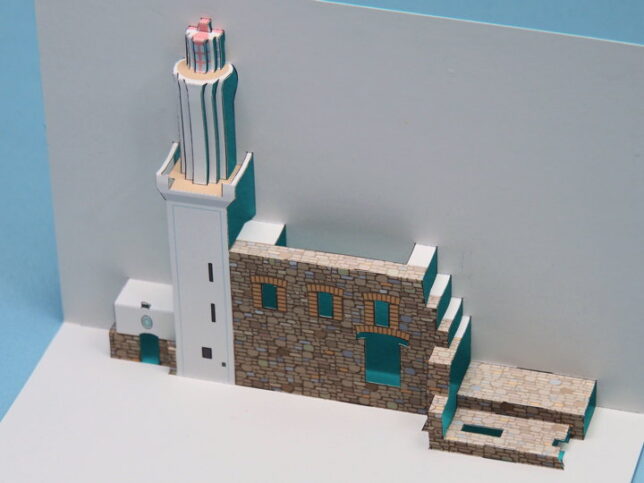 This taime, you can download the pattern of the Basilica of the Holy Sacrament.
Please use it if you like.
---