"Parco de Museum" the second term
The "Parco de Museum" is a project of the Matsumoto Machinaka Art Project 2021 by the Matsumoto City Museum of Art and Matsumoto PARCO. The exhibition has switched to the second term, so I visited again. (Click here for the previous article)
This time, two artists have been replaced.
The price of 500 yen is also good for a return visit. I also appreciated the fact that many of the works allowed photography.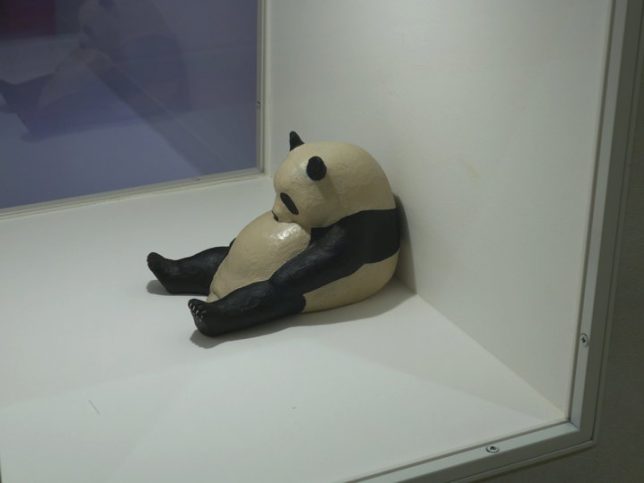 A panda sitting in a small room on the wall between the exhibition room and the corridor. This is a work by Shunsuke Ohsone, a continuing exhibit.
And as before, the manatee floats gently in the air, making me feel calm.
Sculptor Hideki Iinuma's exhibition room. I saw this room last time as well, but to me it looks even nicer than before.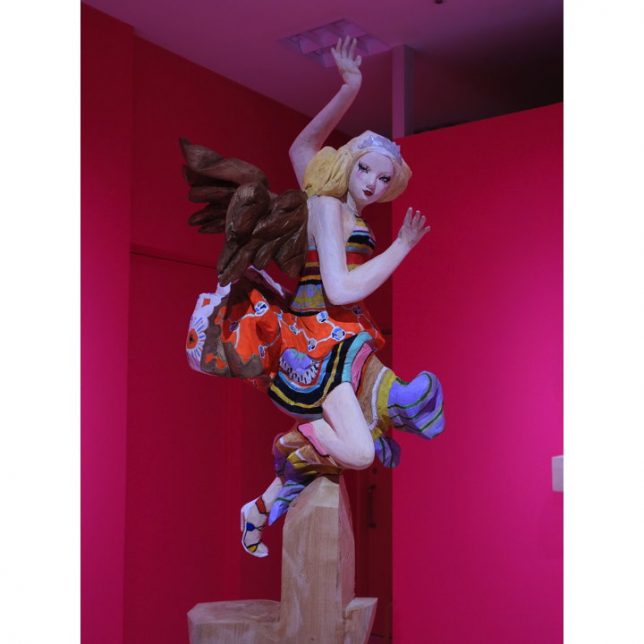 Yayoi Kusama's pumpkin is there as before. This time I tried to photograph the atmosphere of the room instead of the pumpkin.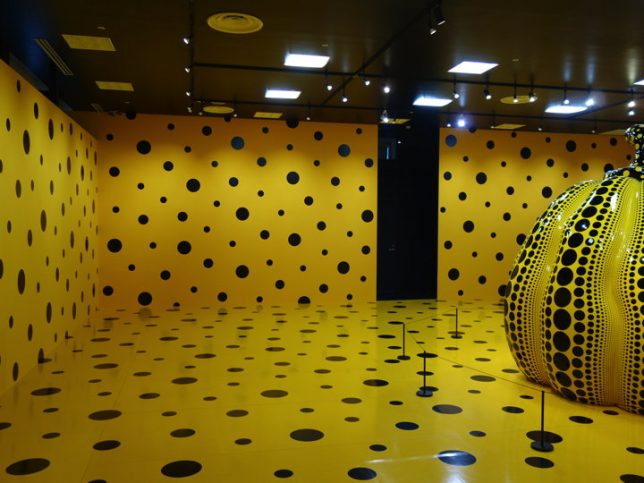 There is an electrical outlet in the corner of the room, and it was properly painted yellow.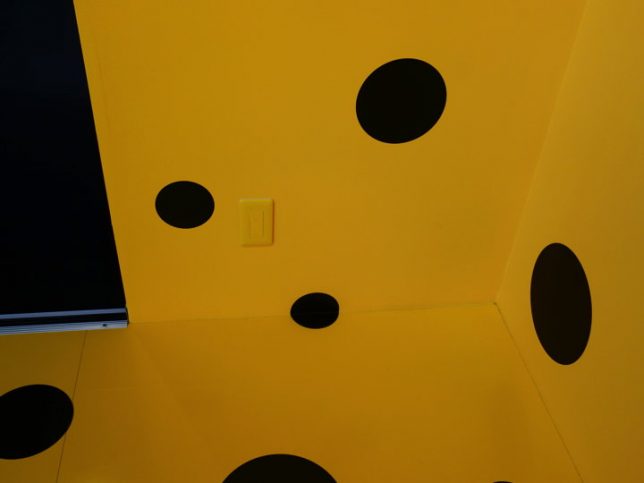 Now, let's enter the room where the exhibition was changed.
This is a work by Shiori Yajima.
I liked this painting because it was pleasant. "Eternity in the Light" created in 2021.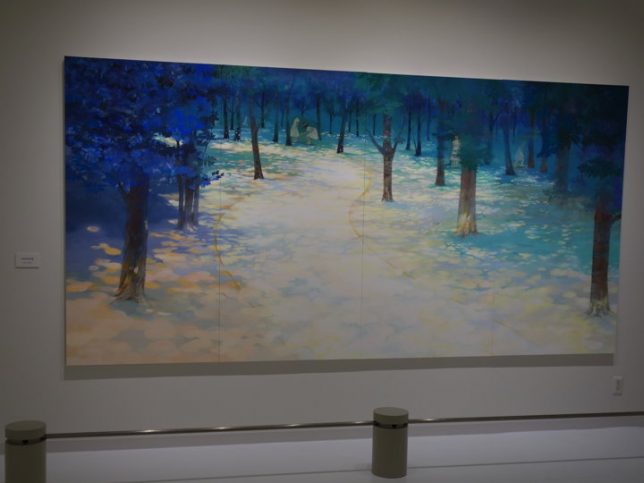 In the exhibition room of photographer Daishi Sato, words have been added to some of the photos.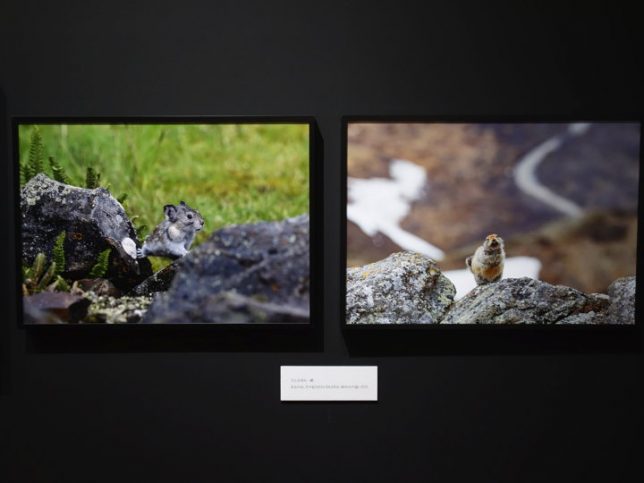 I'll introduce just one.
"All life is the same. The only difference is whether it lasts a month, two years, or eighty years."
This room also is changed exhibits.
A work by Yasuhiro Chida. Actually, there has been an exhibition on the rooftop since the first term, and that one is still going on.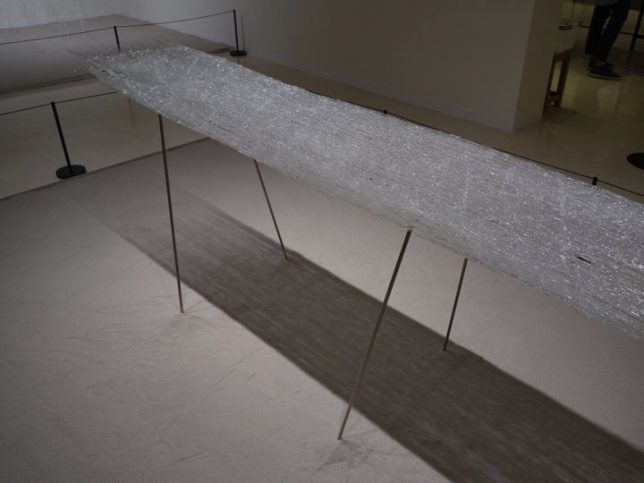 Then I went to the rooftop. There is a work by Senda here too.
It's named "Brocken 5".
When I visited before, it was raining so I didn't see this work. This time I went inside.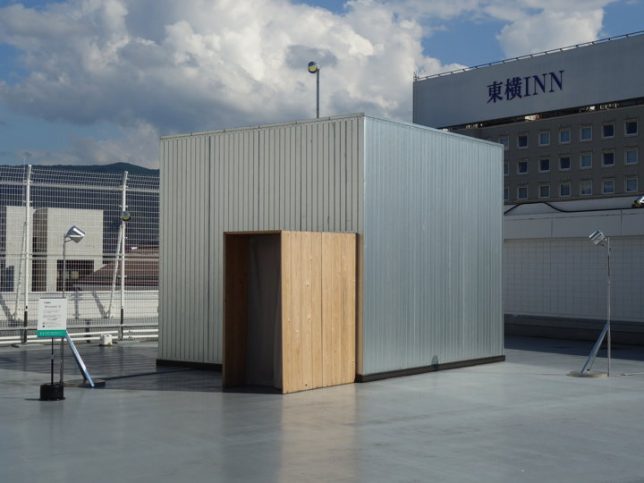 Interesting…light was pouring down.
There was a small hole in the wall, so the light was coming in.
I wish I had taken a video instead of a photo.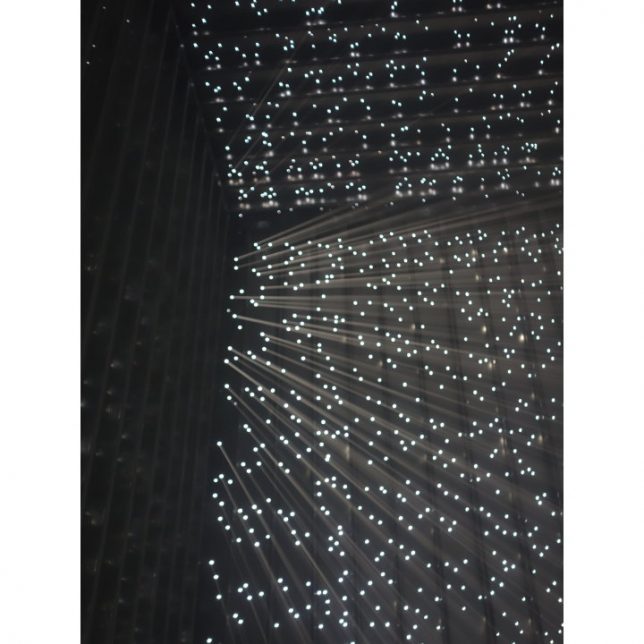 This is the wall looked from the outside.
Only this exhibit on the rooftop is free of charge to enter during the exhibition period.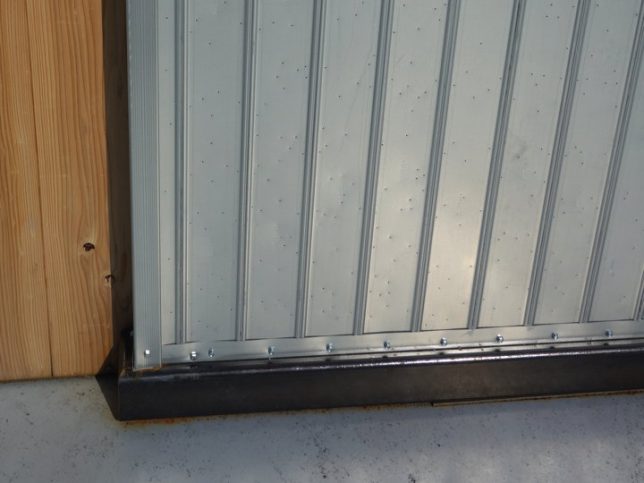 The second term of the "Parco de Museum" exhibition will run until October 26. The third and fourth terms are scheduled to follow.
---