Notice: Closed of Sending Password for paper craft of Cars
I have recently found out that my paper patterns are being used for sales. The site is in Chinese, so I don't understand some of the nuances. But I can't think of any other use for the paper other than selling it, since it lists the price and the payment method such as credit card.
I've captured a few images from the site, so I show them.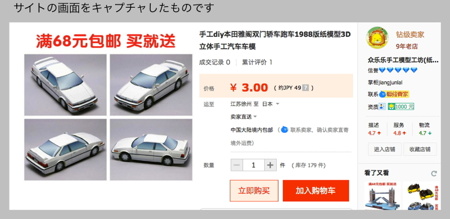 This is Accord Coupe.
I don't know if the price of 49 JPY is too high or too low from the standpoint of the prices in China. Is it expensive or cheap?
The original photos were all taken by me and used as is. He's really stealing my work without any hesitation.
Isn't it embarrassing to call themselves a "handcraft workshop" when they're selling things they've brought from other places?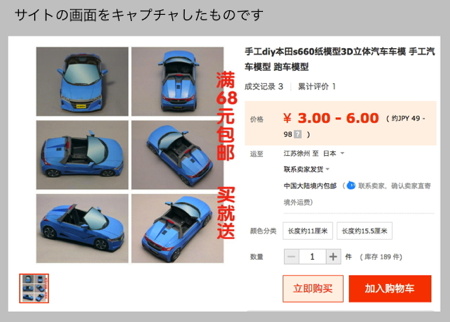 S660.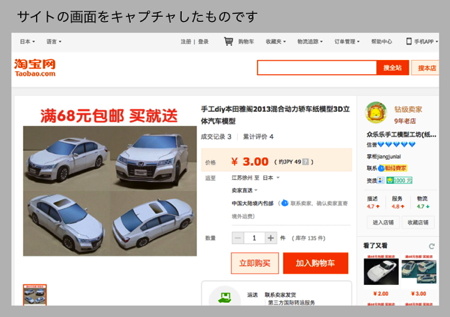 Accord Hybrid.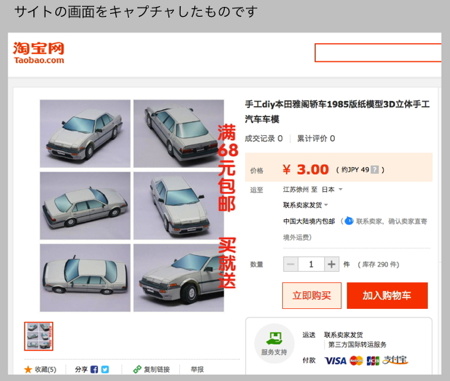 Accord sedan.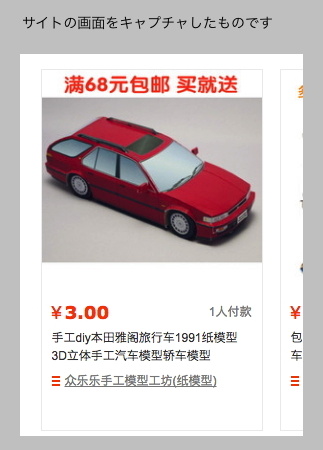 There was also Accord Wagon.
This is what it's all about, after all.
Even if I make the patterns as free downloads with setting passwords, there are still people who distribute it without permission, and there are still people who sell it without permission.
No matter how many times I call out on my website, "No distribution without permission," they're still in this situation. Perhaps they think that if it is a thing which can be obtained for free, it is all right no matter how to use it.
If it is only reprinted without permission, but if it is sold, I cannot overlook this anymore. I must not cooperate with them any more.
So, for the time being, I stopped sending the password for the paper craft of cars.
I haven't published any paper crafts of cars for a while, so it's the right time to stop.
Even if I make a new paper craft of car, I will not publish the paper pattern. I'll just use pictures.
The top page of paper car still says that the petterns are downloadable.
If they don't read the password request page, they won't know that I'm closed, so I'll leave it like that for a while. I've deleted the pattern itself, though.
(Note: I have since rewritten it.)
As for the pop-up card pattern, I'll keep an eye on the situation and decide whether to continue or not.
By the way, that site still sells more of my patterns on it.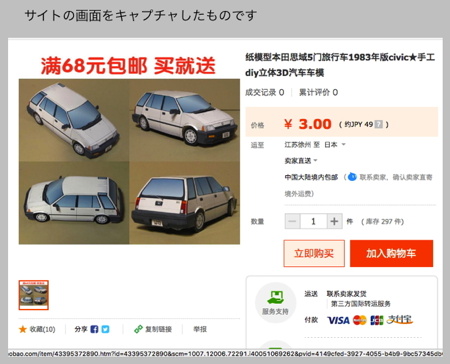 Civic Shuttle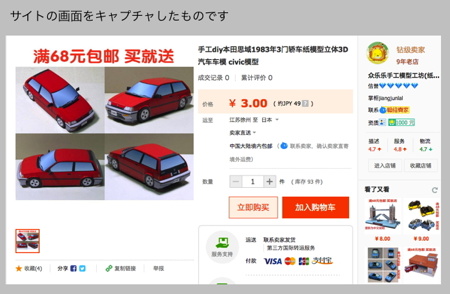 Civic 3 door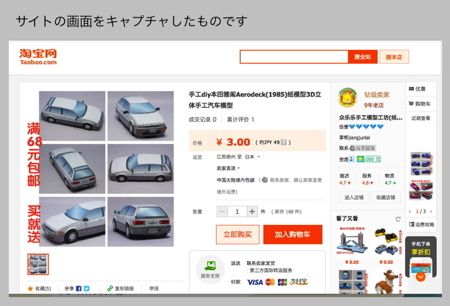 Accord aerodeck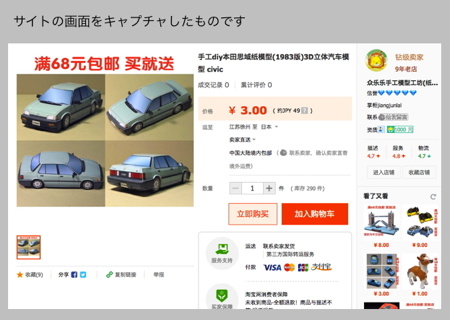 Civic sedan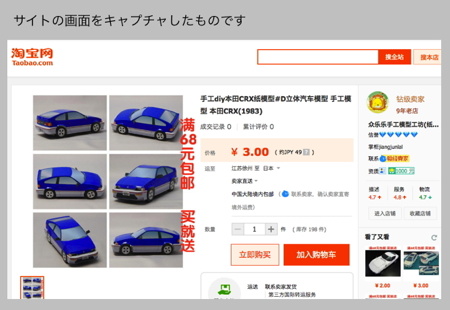 Ballard Sports CR-X
They're even selling the ones that I already closed downloading a long time ago.
And the one next to it is a paper pattern that can be downloaded from the official Peugeot website.
They're really doing whatever they want, aren't they?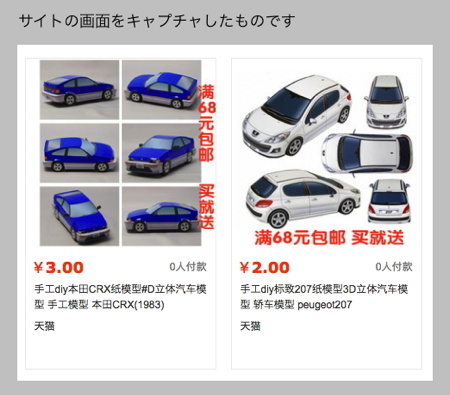 ---