It's been a while since I updated my Christmas cards.
I checked the date of the last greeting card update and it was last December, so it has been almost a year.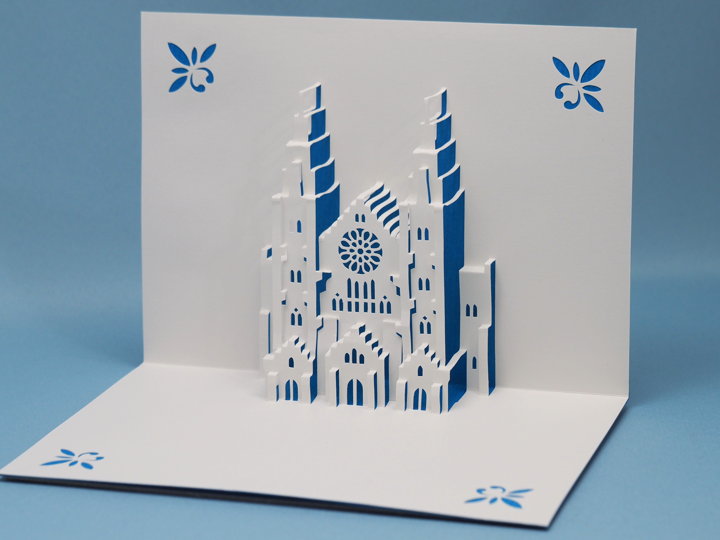 This time, I made only one card.
The pop-up card of "A cathedral."
I used real buildings as models for Japanese architecture and world cultural heritage, but I made this Christmas card from my imagination without a specific model. However, since I have seen and imagined various cathedrals, there may be some real cathedrals that are similar to the card.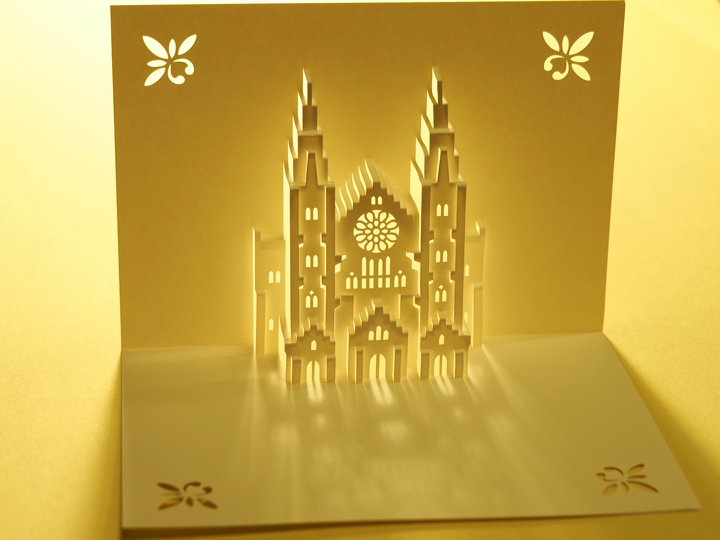 As with the previous Christmas card, a church (4), I added patterns to the four corners of the card. I would appreciate it if you could arrange it freely, for example, putting another colored paper on the patterned part.
Compared to the church(4), I think it is harder to fold.
When gluing it, it would be smoother to open and close if the arrow part is glued properly.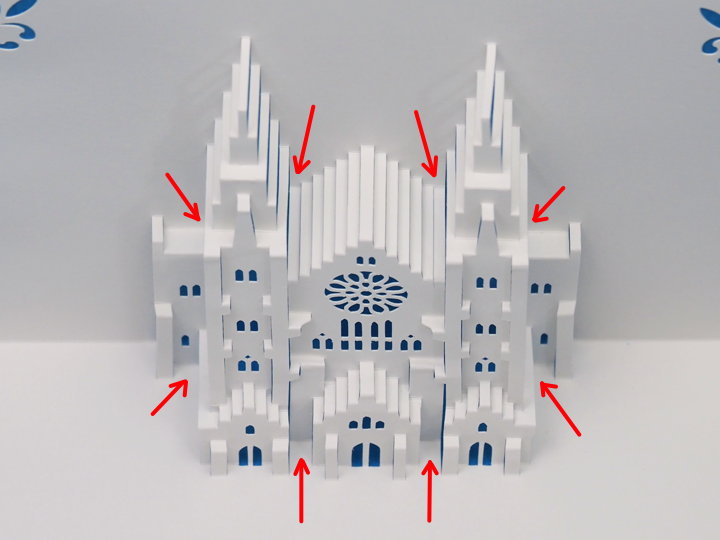 The pattern is able to be downloaded, so please use it if you like.
---