I updated my greeting card for the first time in two years.
I am very grateful that I am still receiving requests for password, even though I haven't updated them in two years.
As an apology, I made a new one.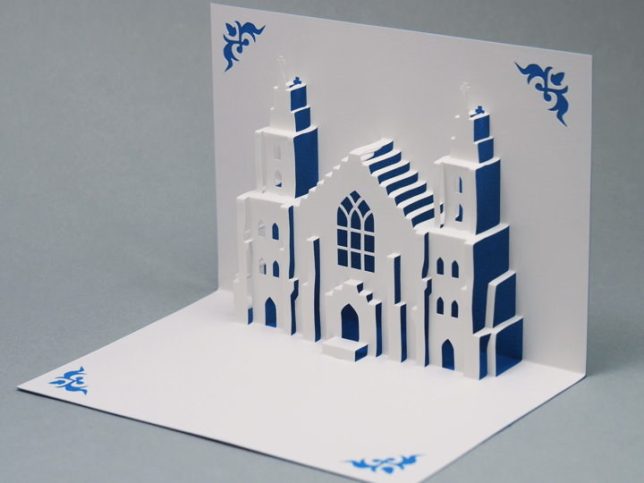 This is a Christmas card of a church (again).
But it's a little more difficult to make than the past Christmas card churches.
This time, I added decorative patterns to the four corners.
However, you can make the card with or without cutting out the pattern.
If you cut out the pattern, please be careful when gluing the cover paper to the patterned area. Do not stain the inside of the card with glue.
In the example above, I just pasted a sheet of colored paper, but I think it would be good if you paste another colored paper from the back to the patterned area to give it a different look.
I would be happy if everyone could make use of their own ideas.
You can download the paper pattern from the main site.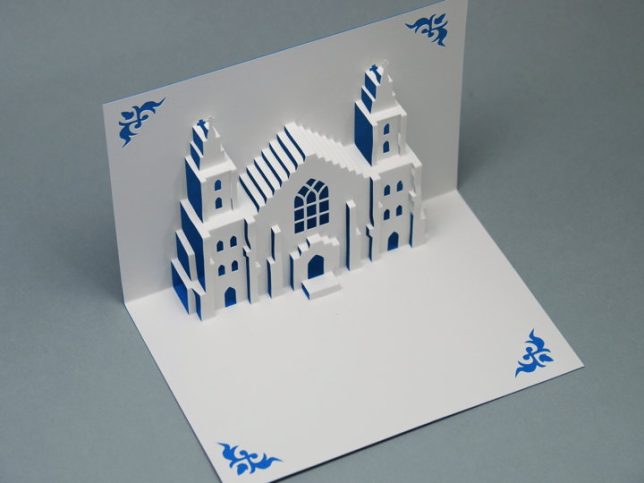 Since it's been a while since the last update, I increased the number of downloadable file of greeting card from 8 to 9.
---