Pop-up card (the buildings in Hyogo Prefecture)
I updated the pop-up cards.
This time, I chose the buildings that were dismantled after being damaged by the Great Hanshin-Awaji Earthquake.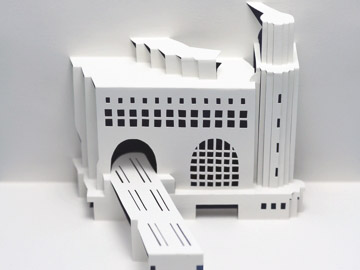 The photo above is the former Kobe Hankyu Building, East Building. It is also called "Hankyu Sannomiya Station" or "Hankyu Kaikan". It was one of Kobe's symbolic buildings with a design in which railroad tracks penetrate the building. It was dismantled in February for the early restoration of the railway.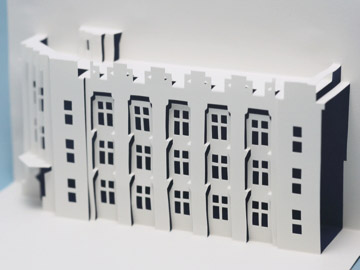 The second photo is the former Uchida-Kisen Headquarters (former Uchida Building). Uchida Kisen is a company founded by Nobuya Uchida, and its business performance grew due to the influence of World War I. For that reason Uchida was called "a shipping millionaire", but it seems that he sold his business in a few years. Since then he has become a politician.
The building was used as an office building, although I don't know how it was on the way, and was called the "Daiko Building" at the time of the earthquake.
It is able to be download that the pattern of the former Kobe Hankyu Building, East Building.
[Addition]
(2016.06.04) The pattern download was closed.
---