Designing paper craft, former Yahata City Library (3)
I used to say, "Make a paper craft of lost architecture," but  nothing had progressed since then.
Since the last article was in July 2017, I don't think anyone is expecting it anymore, but the paper craft has completed, so I will post it on my blog.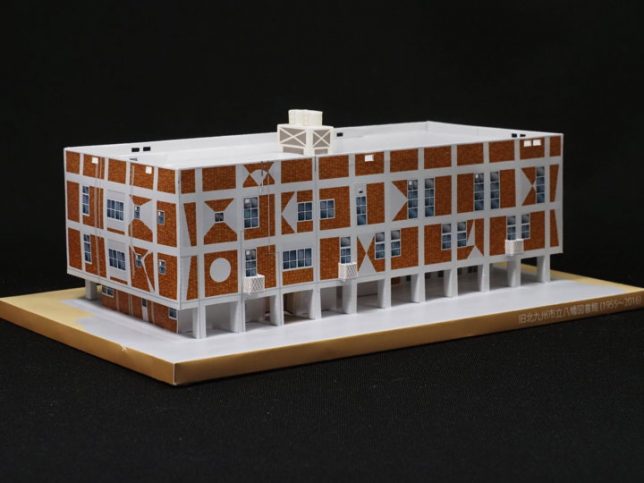 This paper craft has not been uploaded on my main site so far, and it is undecided whether the pattern will be released. After all, I haven't made any assembly drawings yet.
About the building.
Former Yahata City Library
Kitakyushu City was born in 1963 by the merger of Moji City, Kokura City, Tobata City, Yahata City, and Wakamatsu City.
This library was built in 1955 as the Yahata City Library when Yahata City still existed as a municipality. It was designed by Togo Murano.
It has been used as the Kitakyushu City Yahata Library since the establishment of Kitakyushu City, but it closed in March 2016 and was dismantled during the same year.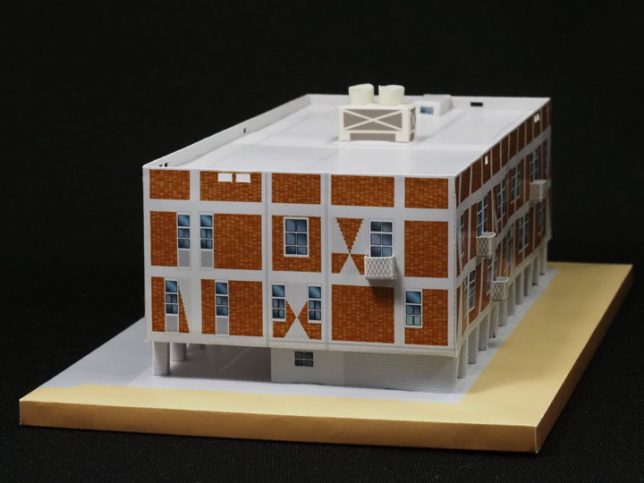 I intended to make the pattern on the wall as faithfully as possible by looking at various photographs, but I do not guarantee its accuracy.
I read that this wall was not completed at the time of opening, and was made by the second phase construction in 1956 and the third phase construction in 1957.
The size of paper craft.
Building body : 150 mm x 76 mm, wall height 54 mm.
The size of the base. 195 mm x 125 mm.
The north side of the building. There was a front door on this side. The piloti seems to have been used as a parking lot.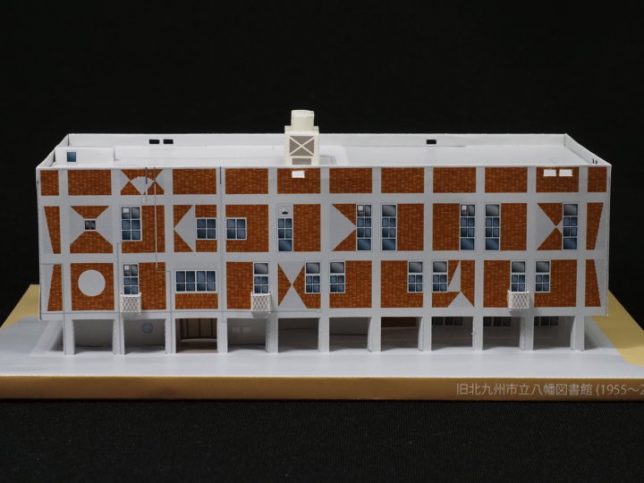 This is the east side of the building.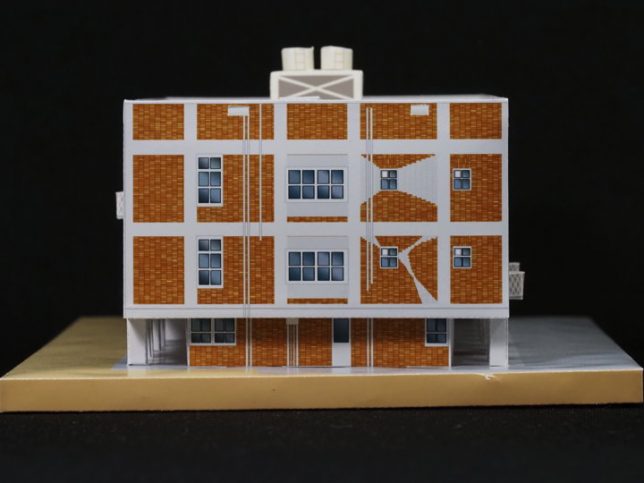 The south side.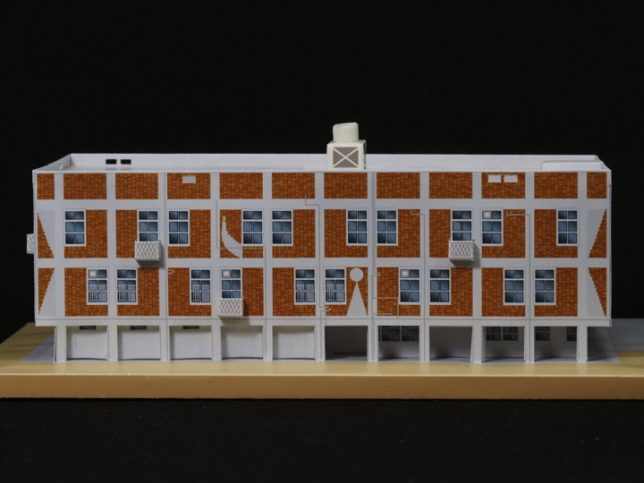 The west side.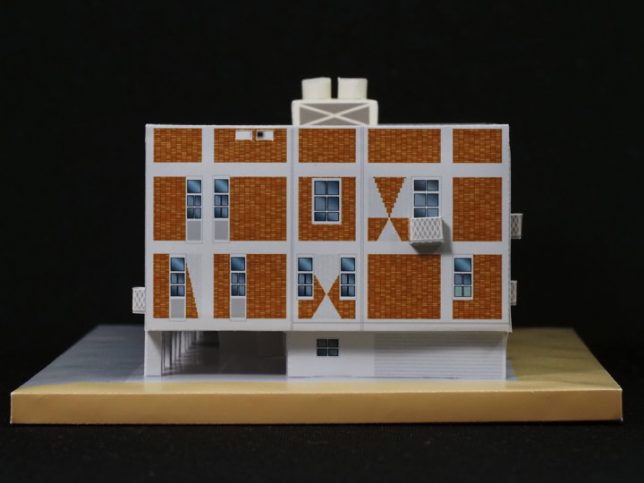 And please see photographs without explanation.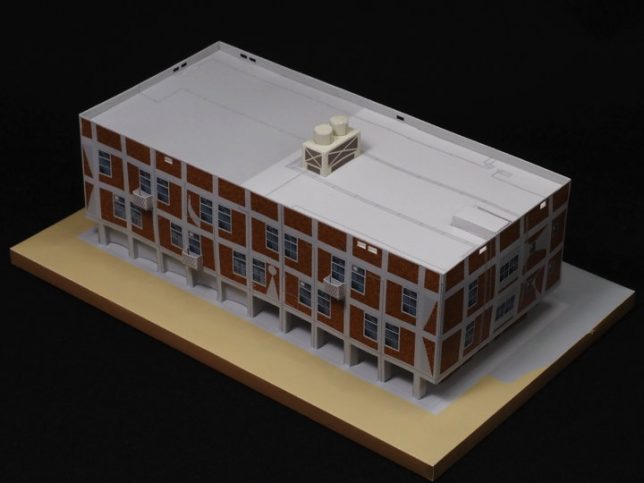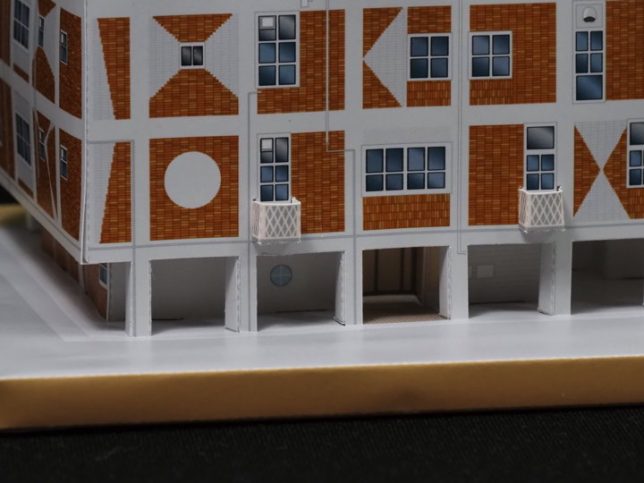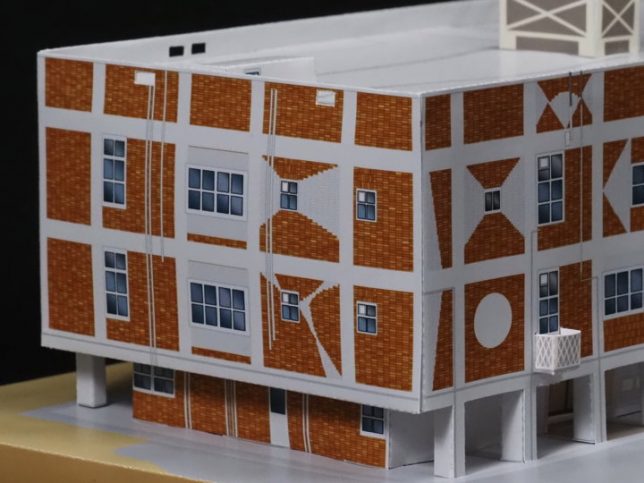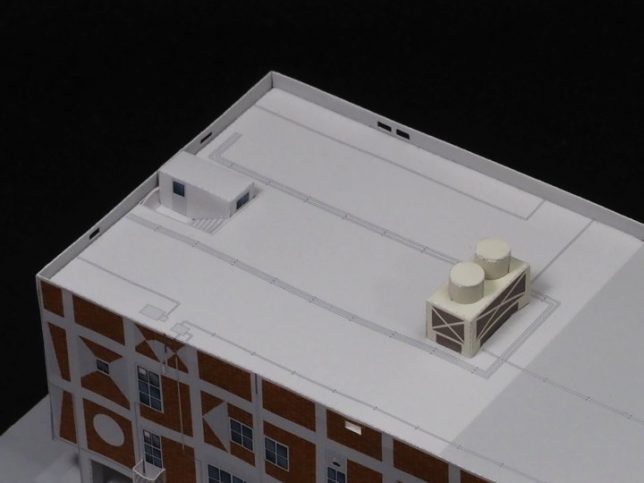 Inside the new Yawata Library, I heard that the model of the old library and samples of the outer wall are on display. The model was elaborately created at 1/100 by a student of the Department of Architecture, Faculty of Design, Nishinippon Institute of Technology.
Various buildings will be demolished and replaced with new ones.
It's impossible to save all buildings, but it's not good to be forgotten as if nothing had happened.
Personally, I would like to leave a memory of the building in the form of paper craft.
That said, I have only made one paper craft that is not a pop-up card.
---