A visit to the Kyoto KYOCERA Museum of Art (2)
I'm at the Kyoto Municipal Museum of Art (Kyoto Kyocera Art Museum).
This is the second floor balcony of the central hall. On the far side of this photo is the main entrance. I walked from there and turned around to take this picture.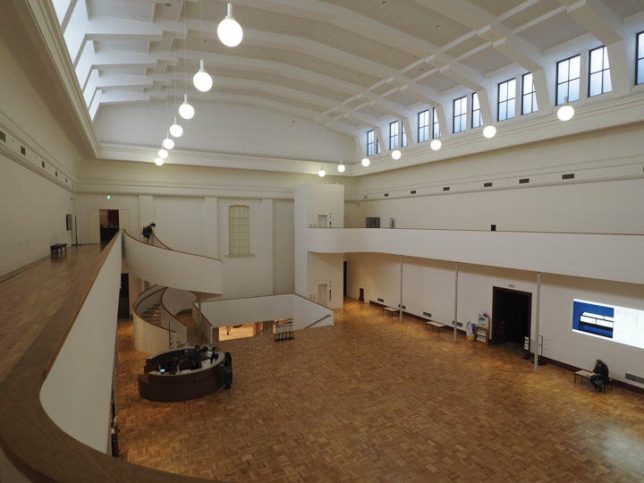 Looking down at the first floor, the entrance to the North Gallery can be seen in the center of the right wall. At the time of my visit, "Dialogue with the Collection" was being held (it ended on December 5).
The entrance to the South Gallery is on the south wall, below the balcony where I am. It is the collection room, where the collection of the Kyoto Municipal Museum of Art is displayed. When I visited, it was the "Autumn exhibition" (also ended on December 5).
After leaving the Central Hall, turn left at the end of the hall and we will find a room on the right (east) side.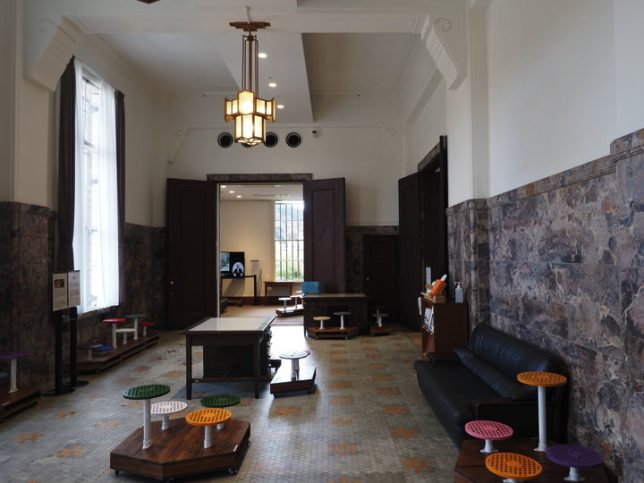 This room is a common room. It can be used freely as a space for resting, chatting, and learning.
In my previous article, I posted a picture of a model of the building, and the model is in this room. Actually, there are two models in a row, one after the renovation and the other when the building was completed (probably) .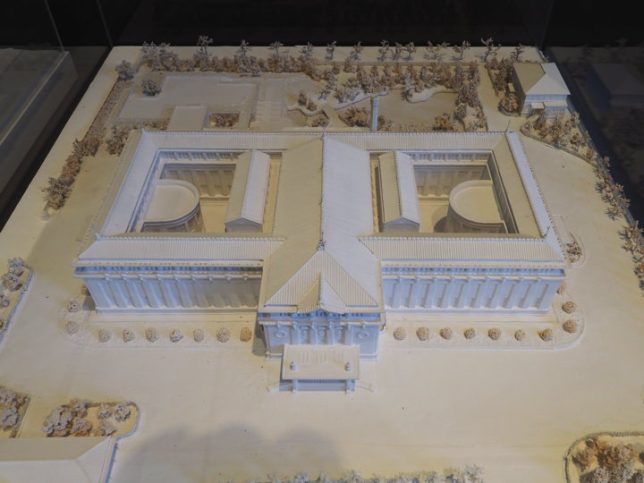 We leave the lounge and go to the north side, we can go out from the east side.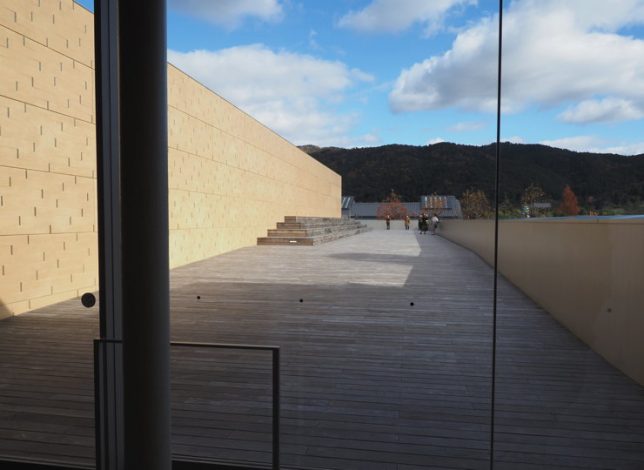 Here is the rooftop of the Higashiyama Cube, and it had become a terrace.
I walked along the terrace and took a picture looking back towards the main building.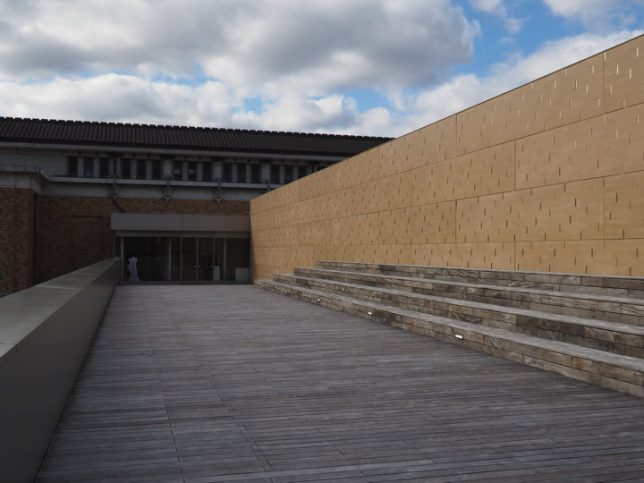 Looking down, we can see the garden.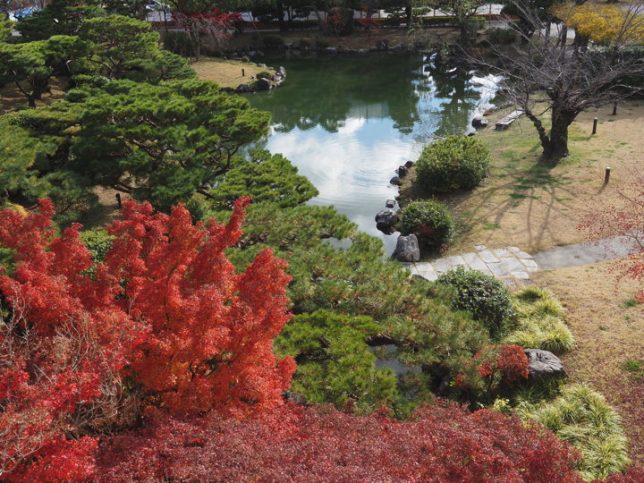 Walking to the east end and looking north, I found a staircase there. Although it was closed now, it seemed that the terrace could be accessed from the road on the north side.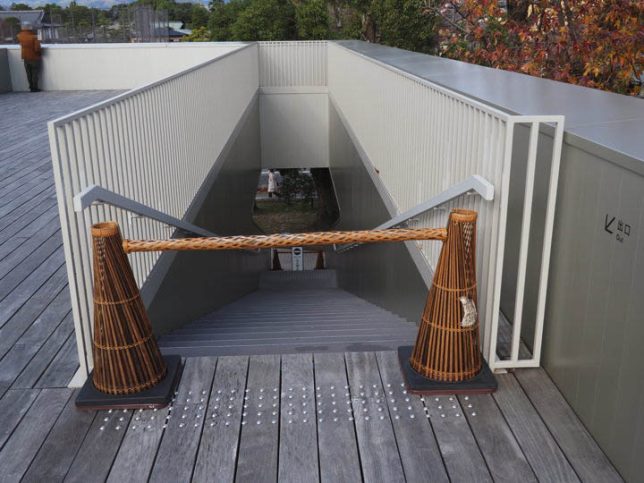 Now, let's go back. The main building and the garden can be seen from the terrace.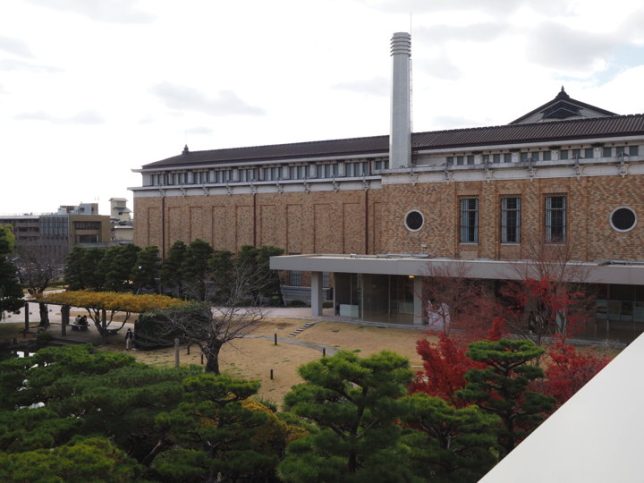 This time I walked along the balcony on the north side of the central hall. At the end of the balcony is the main entrance.
To leave the museum, go down the stairs in the center of the photo to the main entrance. I write "to leave the museum," but I was looking around the building after seeing the exhibition hall.
There are a cafe and a store on either side of the main entrance, and a gallery further in, but I didn't see them this time.
By the way, I also missed the garden. I'll walk there again next time.
The next photo is the nameplate of the museum.
It is probably from when the museum was completed. There are traces of the words "Tairei Kinen" (Commemoration of the inauguration of the emperor) attached to the top.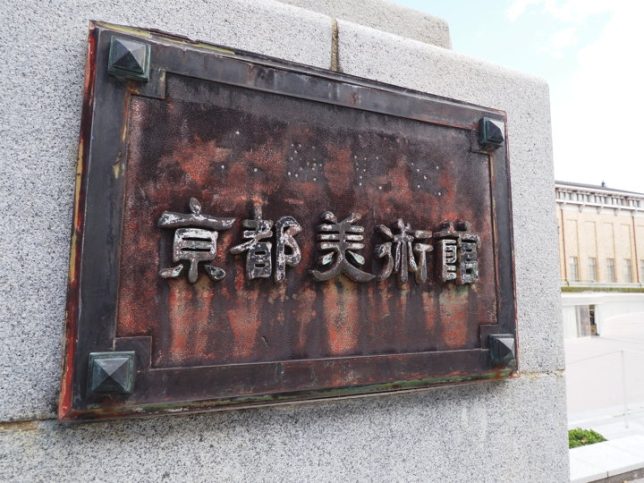 The last photo was taken in the evening, when the "glass ribbon" which is the exterior wall of the basement of the museum was shining brightly.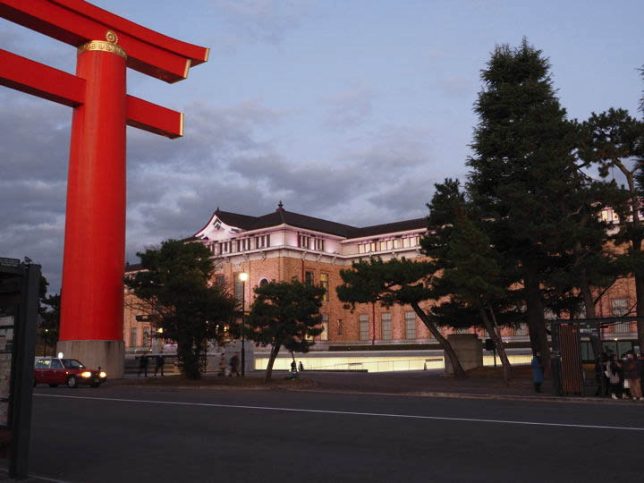 ---