Former Nakagomi Elementary School
The former Nakagomi Elementary School in Saku City, Nagano Prefecture. I previously wrote an article about the former Nakagomi School undergoing restoration. ("The drum tower (Taiko-ro) of Former Nakagomi Elementary School"  2020.09.27)
The restoration was completed in January 2021, but I did not have a chance to visit the former school after that.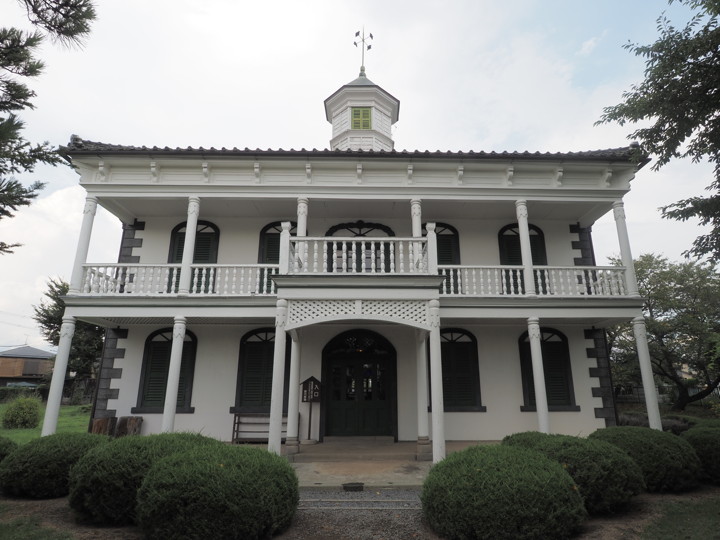 The other day I visited the former Nakagomi Elementary School for the first time in a while, and for me this was my first visit after the restoration.
I paid the admission fee and entered the building.
This is a view of the first floor.
The back door, which was blocked with plywood during the restoration in 2020, has been recovered.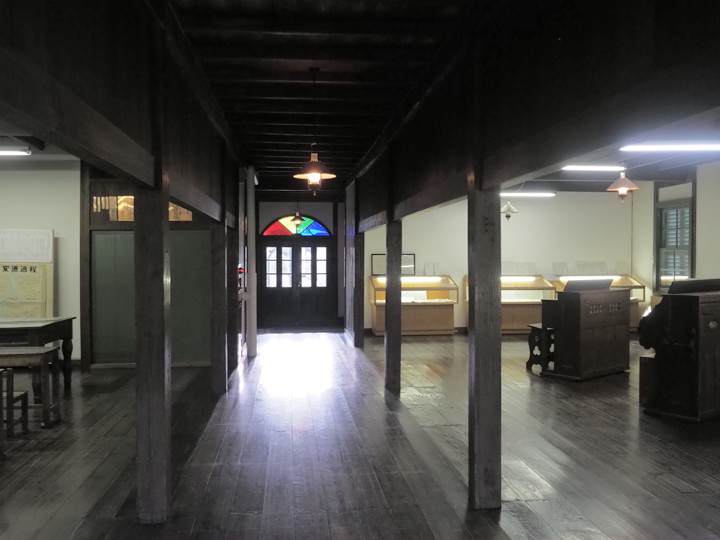 This is the colored glass of the second floor hallway.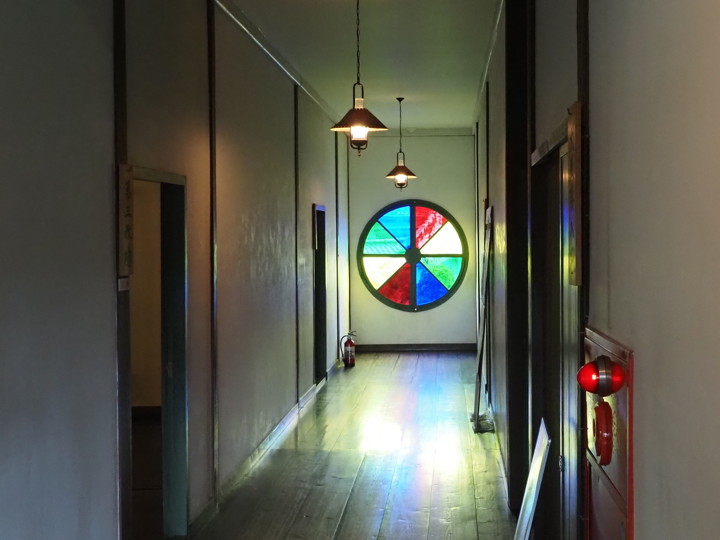 The balcony railings were also cleaned up.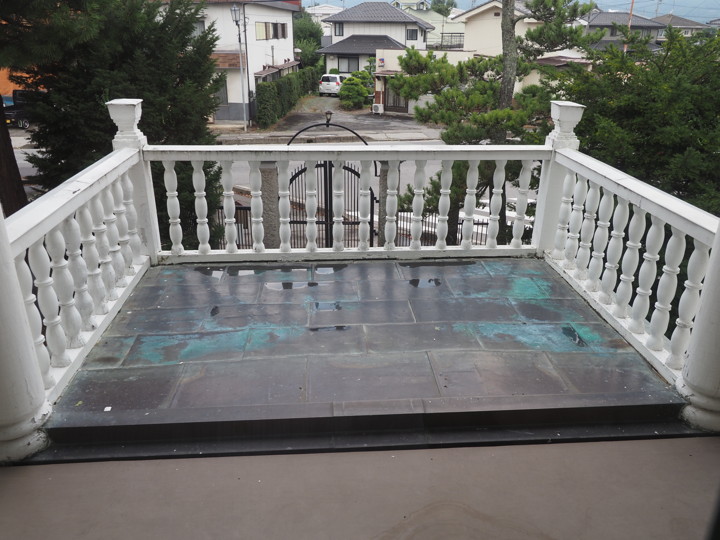 The drum tower cannot be climbed. The building's interior is dangerous and therefore prohibited to be entered.
The previous visit was a special open house, so we were able to enter.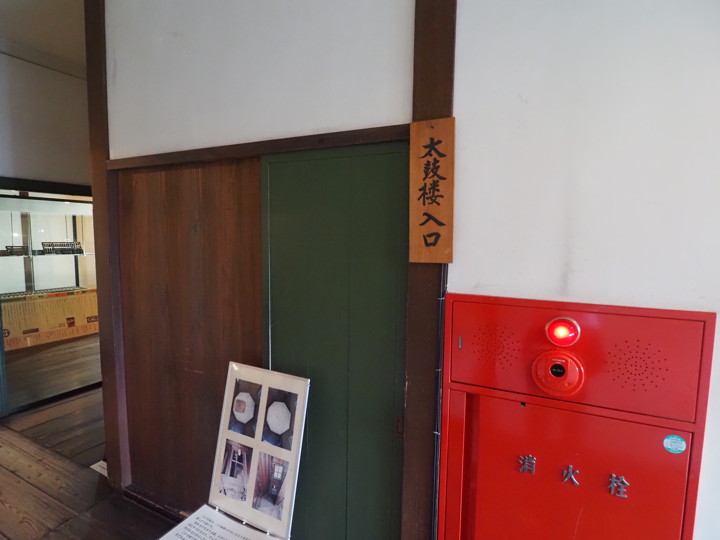 Some photos of the restoration were also displayed.
If possible, I thought it would be easier to understand if each photo had a brief explanation.
However, this was probably originally intended to be displayed only during the restoration works.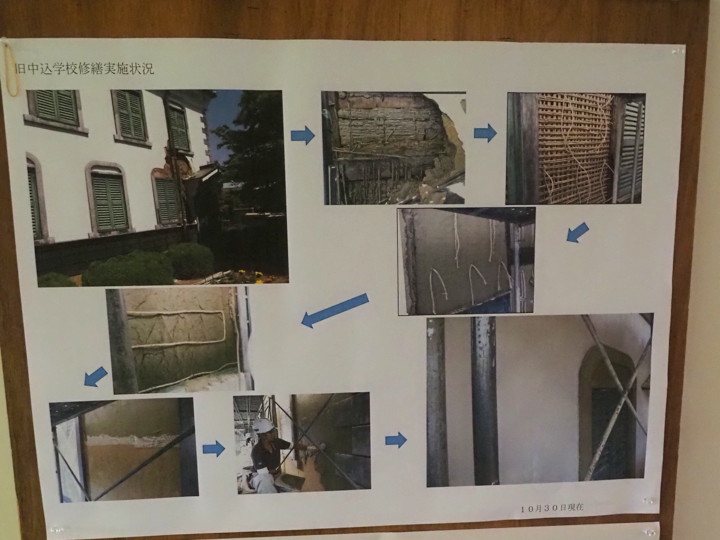 These are the repair work plaques attached to the wall on the first floor.
The largest one is a record of the demolition and repair work that took place from August 1971 to June 1973.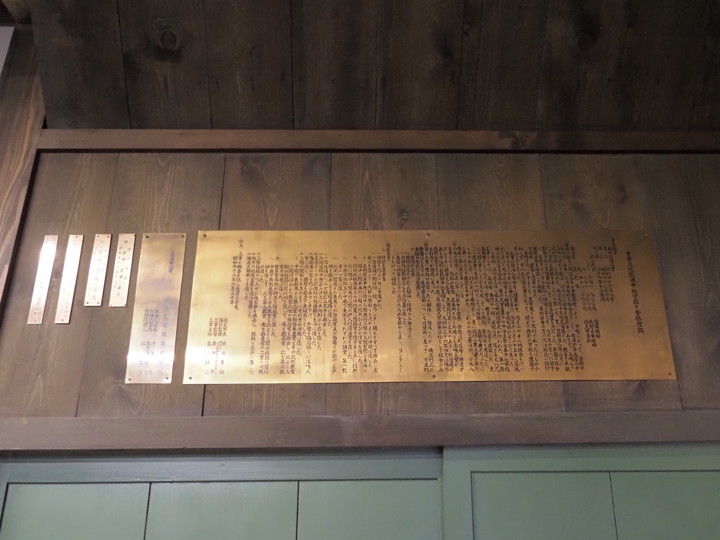 According to the plaque, after the new school building was constructed in 1919, the old school building was converted to a town office. At that time, the interior was remodeled and the exterior walls were replaced with slate instead of plaster.
The building was disassembled in 1971 and reconstructed as much as possible to its original form.
In the photo above, the plate on the left side is too small to be recognized, so it is enlarged.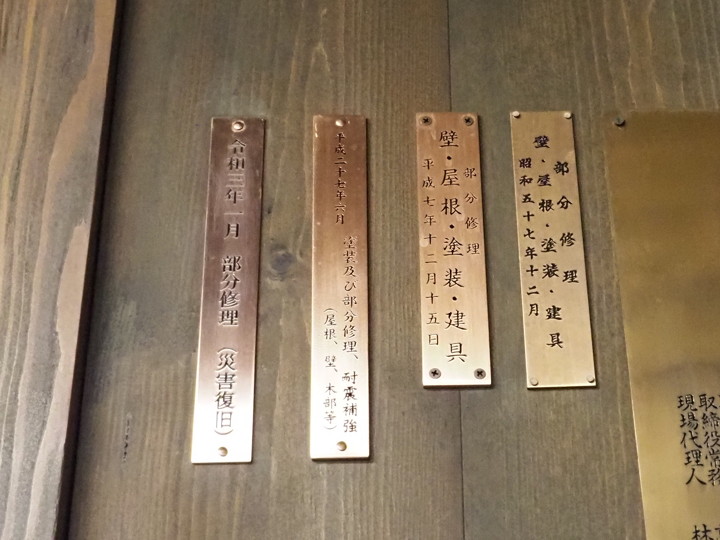 Each subsequent repair also had a plate installed.
From right to left
"Partial repairs: walls, roof, paint, fittings, December 1972"
"Partial repair, wall, roof, paint, fittings, December 15, 1995"
"June 2025, painting and partial repair, seismic reinforcement (roof, walls, wood, etc.)"
"Partial repairs (disaster restoration), January 2021."
I walked around the building. This is from the north.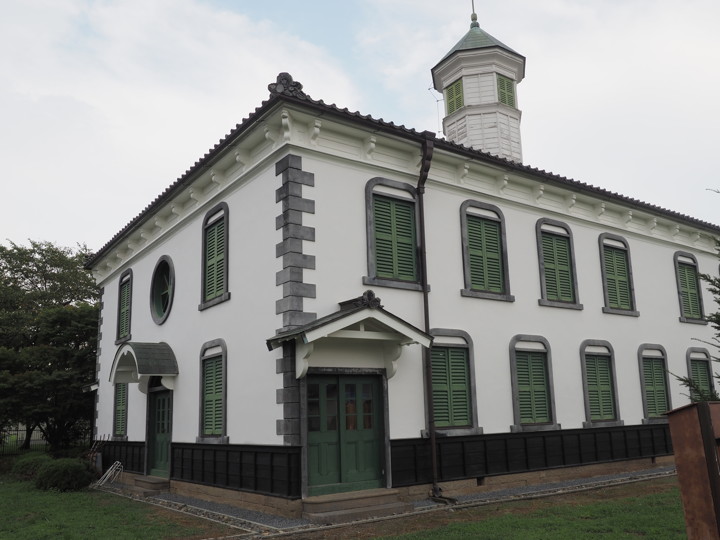 The southeast wall.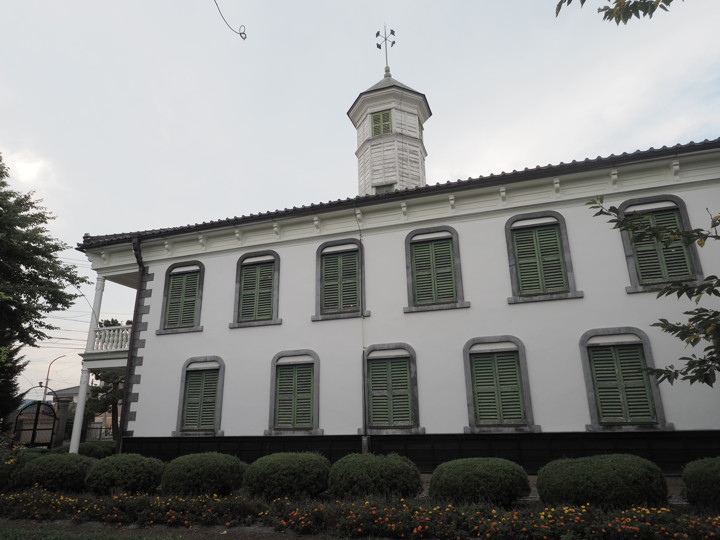 The last photo is the school gate from the inside.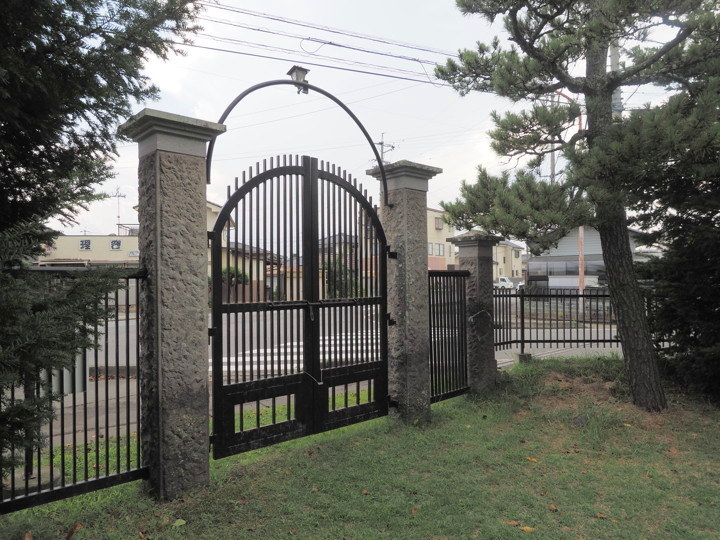 Having seen the damaged condition before, so I was relieved to see the building being repaired.
I hope they will continue to maintain it carefully.
[Related articles]
"The drum tower (Taiko-ro) of Former Nakagomi Elementary School" (2020.09.27)
"A visit to Former Nakagomi School" (2018.08.19)
---