Pop-up cards of the buildings in Switzerland
Here are pop-up cards that I designed.
The model of the pop-up cards are the buildings in Basel, Switzerland. Basel is located in the northwest part of Switzerland, where the borders of Germany, France and Switzerland meet.
The first one, Basel Minster.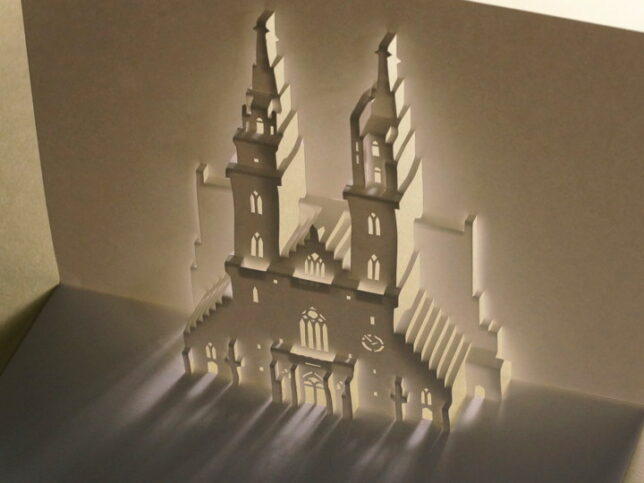 The Basel Minster began to be built in the 12th century (or earlier) and it was completed in the 13th century. But in the middle of the 14th century (1356), there was an earthquake near Basel. (Basel Earthquake)
The earthquake is estimated to be 6.5 to 7.0 on the Richter scale. Basel, which is close to the epicenter of the earthquake, suffered great damage and the death toll is estimated at 300. It is said to be one of the largest earthquake that has ever occurred in Central Europe.
Because of that earthquake, the cathedral was also severely damaged. The present cathedral was rebuilt after the earthquake. It has two towers, the north tower (on the left in the image) was completed in 1421 and the south tower in 1500.
Well, in the Middle Ages, Basel had a wall to protect the city.
Currently, only the gates at the entrance of the old city remains.
I made two of these gates into cards.
The second pop-up card, the gate of St. John.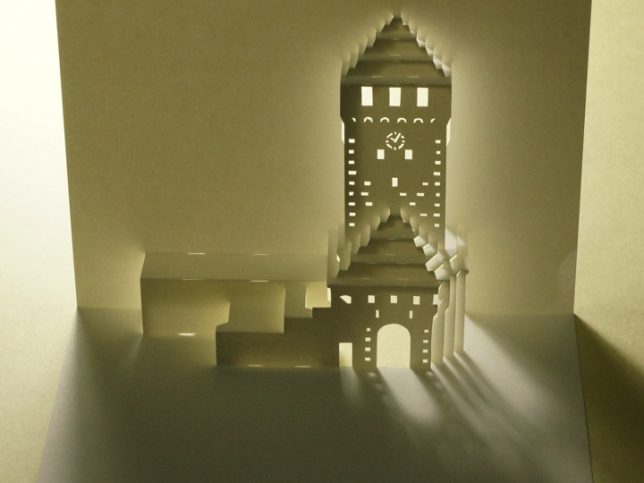 The third pop-up card, the gate of Saint Alban.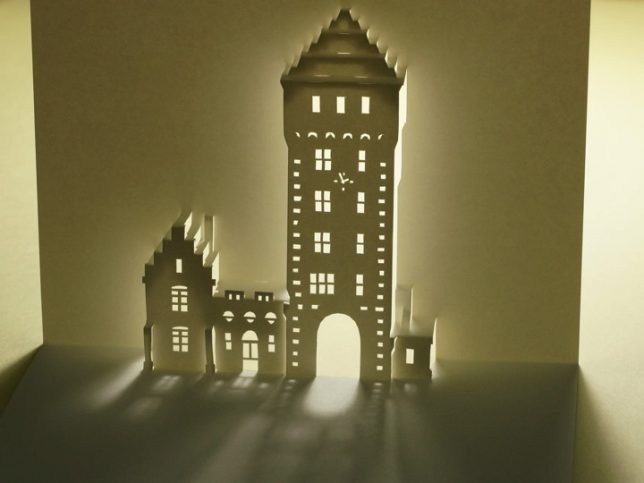 The city of Basel decided to demolish the city walls in the 19th century (1859). However, the three gates will be preserved. That is the upper two gates and the other is the gate of Spalentor.
This time, the pattern of Saint Alban Gate is available to download. It is maybe difficult to cut the clock part, but please use it if you like.
[Postscript] (2022.06.30)
The pattern of St. Alban's Gate was closed.
Instead, the pattern for Basel Cathedral is now available.
---