Pop-up card of the former Miyakita's house
The former Miyakita's house in Asahikawa City. I made this pop-up card before. I saw an article in the Hokkaido Shimbun (March 11, 2022) that a part of its roof had collapsed. It seems that the weight of the snow caused the stone used for the roof to fall.
I checked my card and found that I made it 10 years ago. Looking at it now, it is not so good, so I decided to make a new one.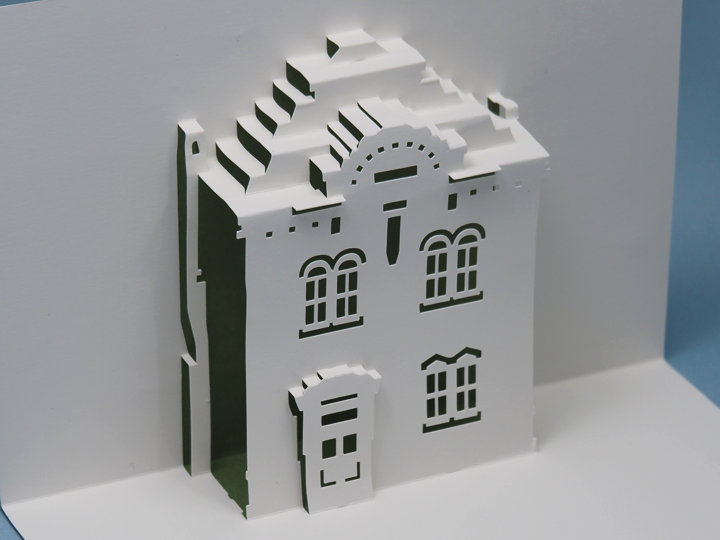 The photo above is the card I made newly.
As for the actual building, a search for articles revealed that Asahikawa City acquired the building from the government in 2020 in response to a citizens' group's request for preservation. (Hokkaido Construction Newspaper, November 22, 2021)
If the building collapses, some may argue that it would be better to demolish it. Since the decision has been made to preserve the building, I hope it can be restored somehow.
The previous card was made using the side of the building as a model.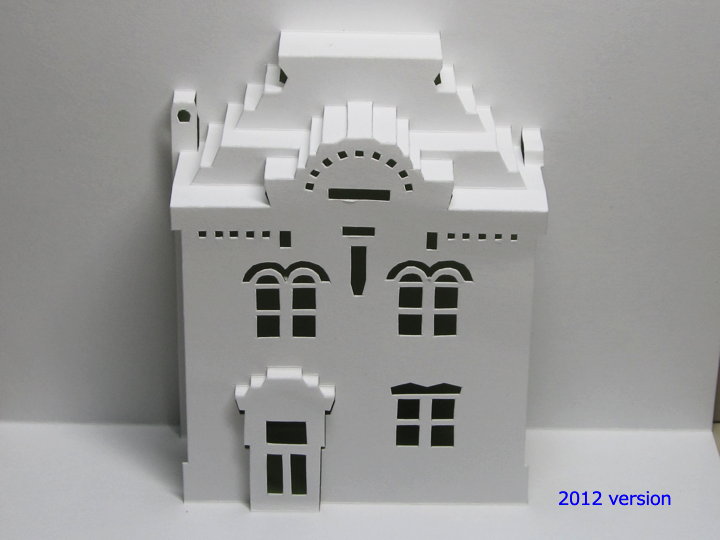 I will show you an old photo of it for comparison. At the time, I used only photos looking up from the ground, so I assumed that the roof was flat.
When I read the article above, it said it was a "mansard roof," so I checked the aerial photo and realized my mistake.
I corrected the top of the roof and also changed the way the windows were cut.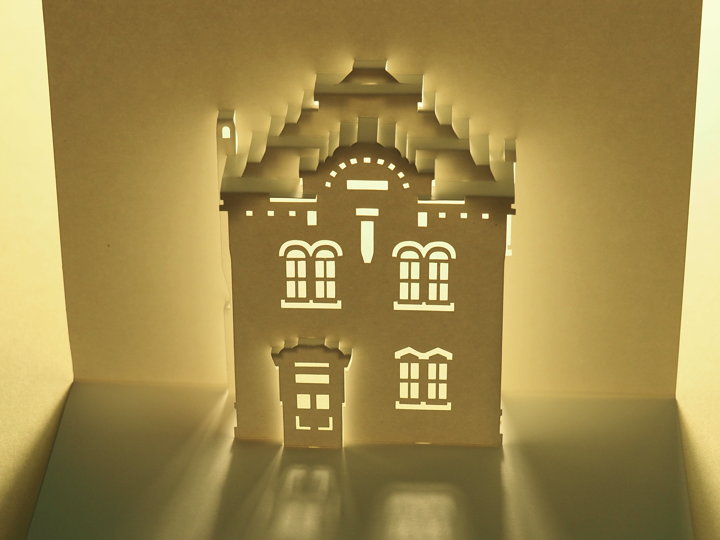 By the way, this time I decided to make card of the front side of the building as well.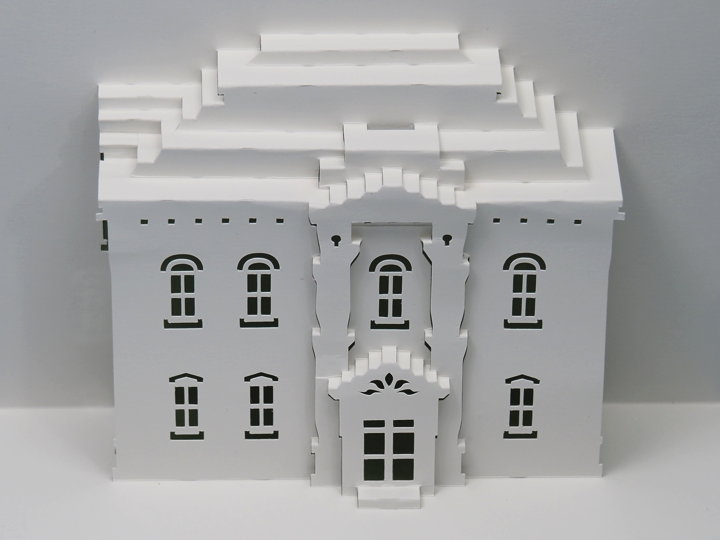 The concave part between the pillars in the center of this one did not rise as I expected, so I ended up gluing aThe recessed part between the center columns did not rise up as expected when the card was opened, so I ended up gluing another part to the card.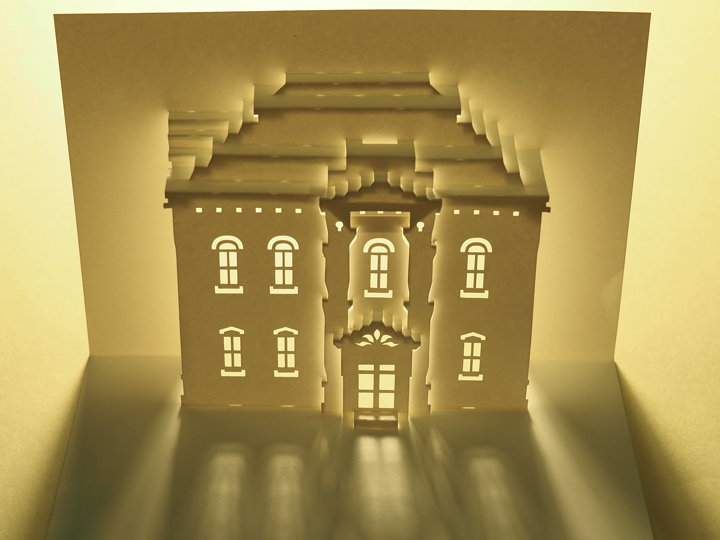 You can see a little shadow in the photo here, the part is attached so that the roof pulls up the wall.
I uploaded only the paper pattern of the side of the building. Please use it if you would like.
---