Modified pop-up card, Former Hatayama Hydroelectric Power Station
There is a remains of the former Hatayama Hydroelectric Power Station in Aki City, Kochi Prefecture, Japan. The power station itself was abolished in 1973 and seems to be abandoned. I saw information on the internet that the roof was collapsing due to heavy rain around 2018, but I could not find out the details.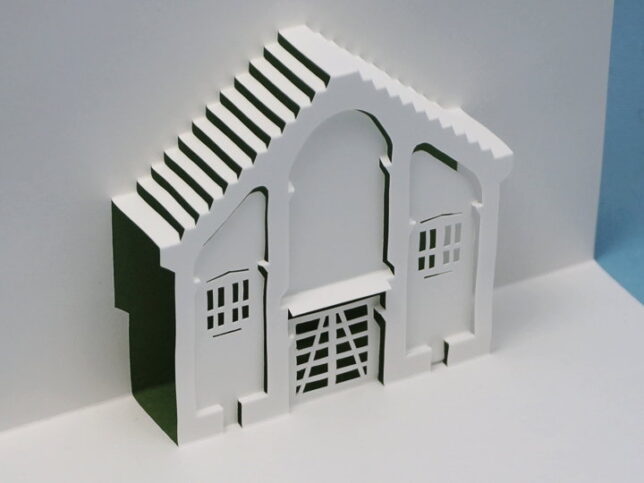 This photo is a pop-up card of the former Hatayama Power Station I made in 2013. At that time, I uploaded only photos. The paper pattern was not released.
In those days, I had a consciousness to fit it on only one sheet of A5 size paper as much as possible, so I made the eaves as shown in the photo.
I didn't publish the pattern, so I didn't notice this card has the problem.
But recently I noticed a problem.
The part (1) is not directly connected to the base, so it will move regardless of the opening and closing of the card.
If the part (1) and (2) becomes flat as the photo, even if the card is opened and closed, the part (1) will not move, and the eaves will not rise.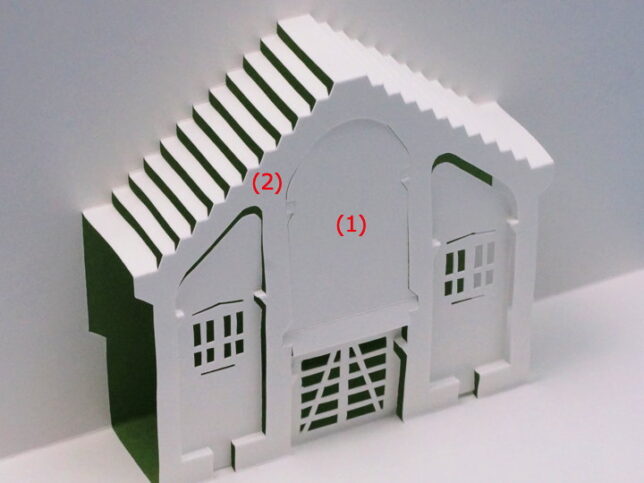 So I decided to remake it.
I made a part from another sheet, and glue it to the base.
Here is the remade pop-up card. The eaves is longer than before, and the opening and closing should be smoother now.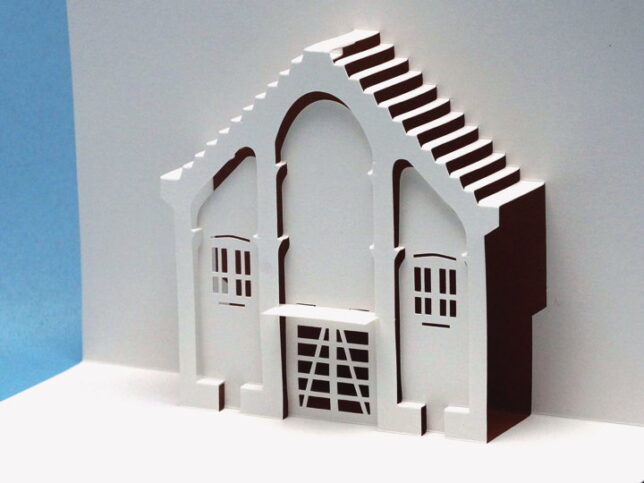 It is available to download the pattern, so please use it if you like.
A small part is put on the margin of the pattern, but please cut out the small part from another paper. Adhere to the back side of the main body at the arrow parts.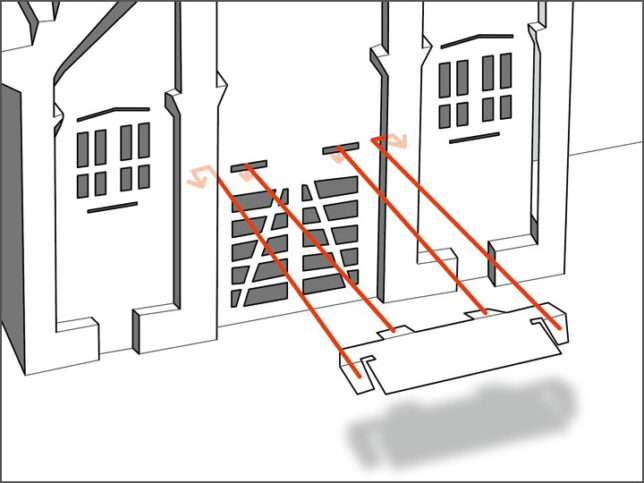 Since the adhesive area is small, I would like to recommend such as wood glue only here.
Looking at the photo taken with lighting from the back, you can see the glued part.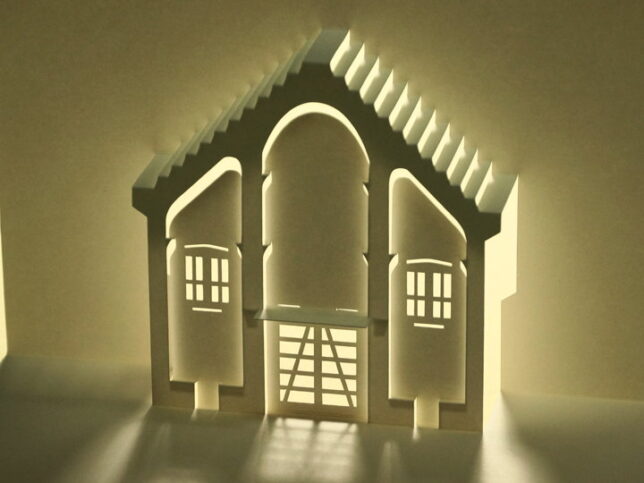 Well, I noticed there were also some mistakes in the text I posted seven yeas ago, so I checked it again.
I've already revised the history about the power station on the main site. And I'll write a little more about the power generation company in my next blog. (to be continued)
---