I have added one more file to the pop-up card sample files.
It is not a new file, however, but an improved version of a file that was previously released.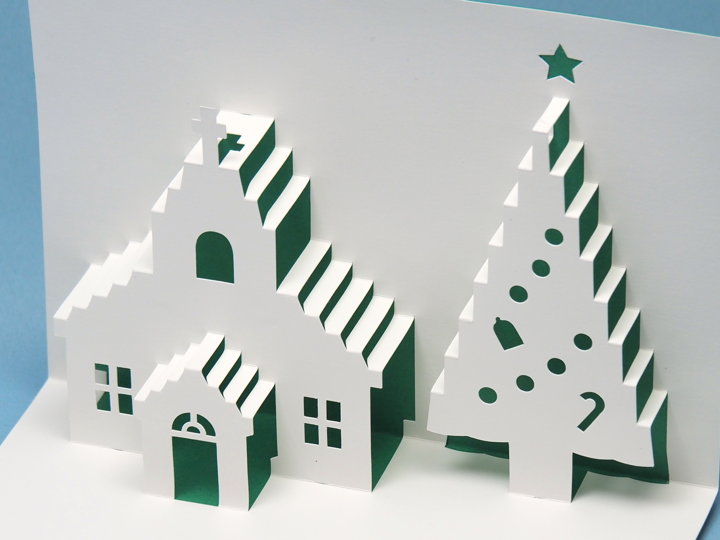 This is "Church and Christmas tree" which was released as a greeting card in 2014.
You can download it without password.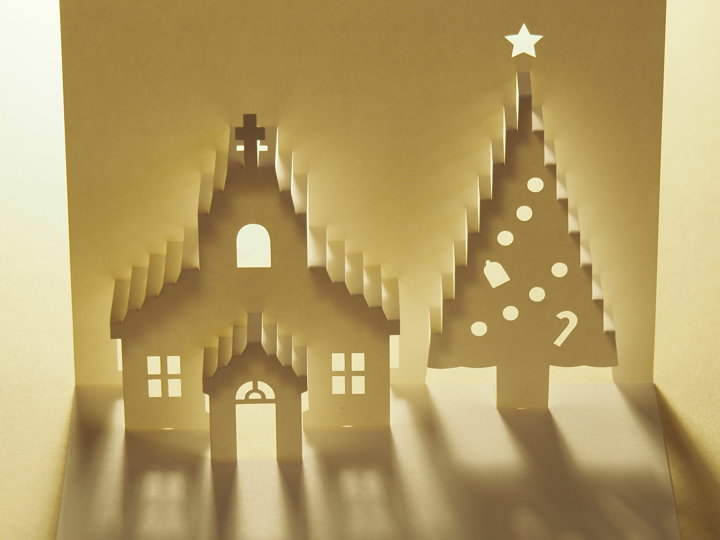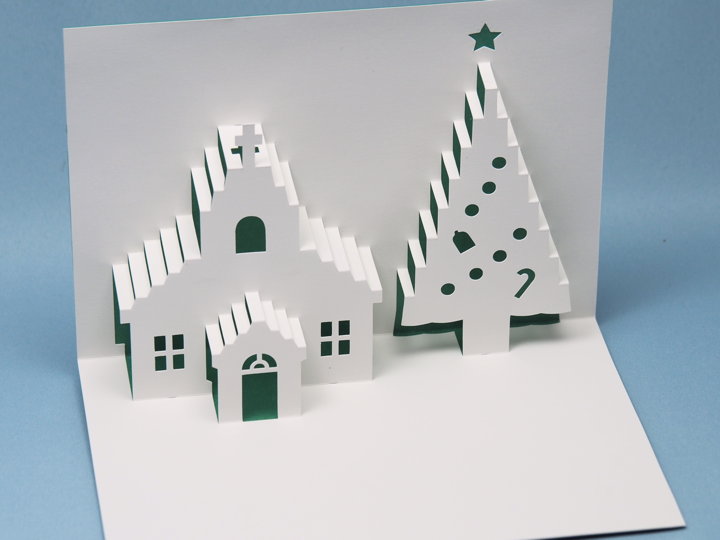 ---