Pop-up Card: Architecture in Lübeck (2)
The last time I wrote about Lübeck on my blog was in July. In November, I finally wrote a follow-up article. I'm sorry that I'm slow to advance my work.
And I've updated the main site, so I'll post pop-up cards other than the salt warehouse I wrote last time.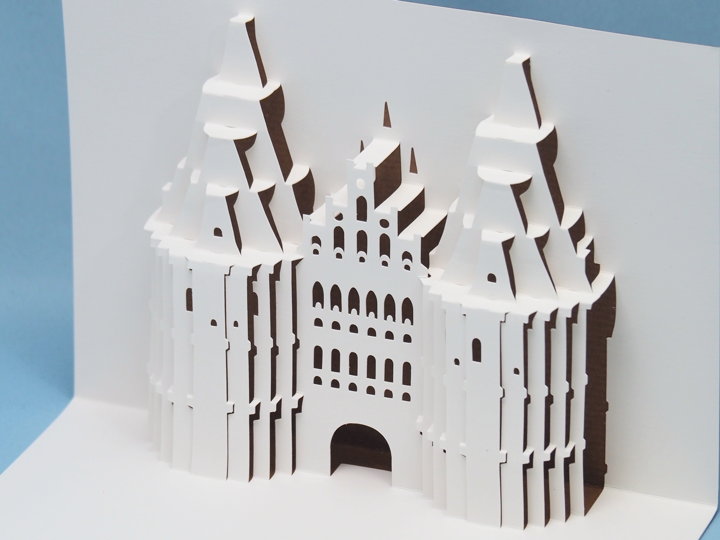 This is the Holsten Gate, Lübeck.
I wrote explanations for each on the main site, so I only post pictures here.
There are five famous churches in Lübeck, one of which is St. Mary's Church.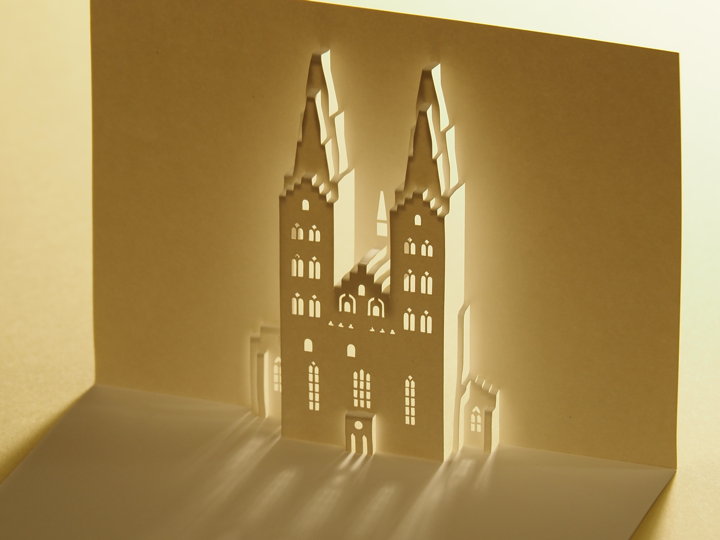 The next is St. Jacob's Church. Since the left and right sides are empty, I placed trees.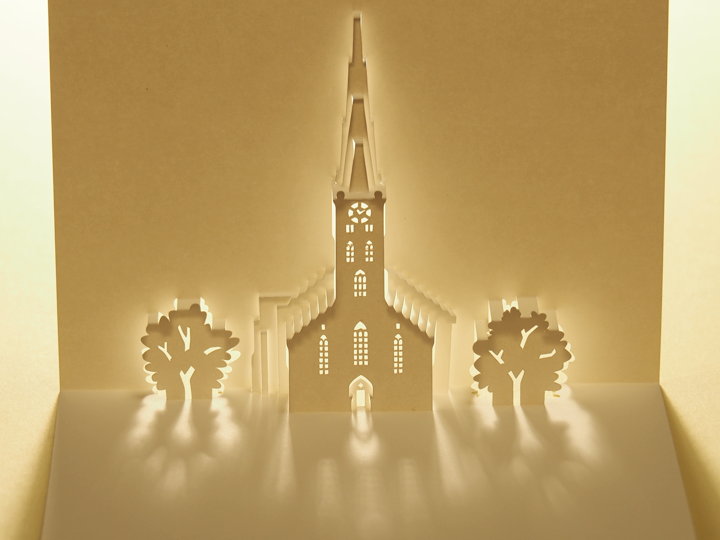 When making the pop-up card, I picked up (part of) Lübeck's representative historical buildings and make this map. There are many other buildings I want to make the pop-up card, but this time I was only able to make four cards.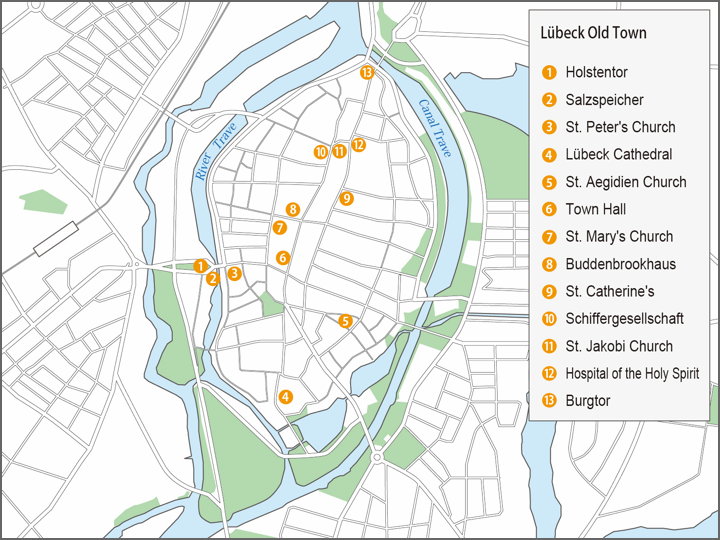 When I was researching Lübeck, I found a wonderful picture book, so I will introduce it.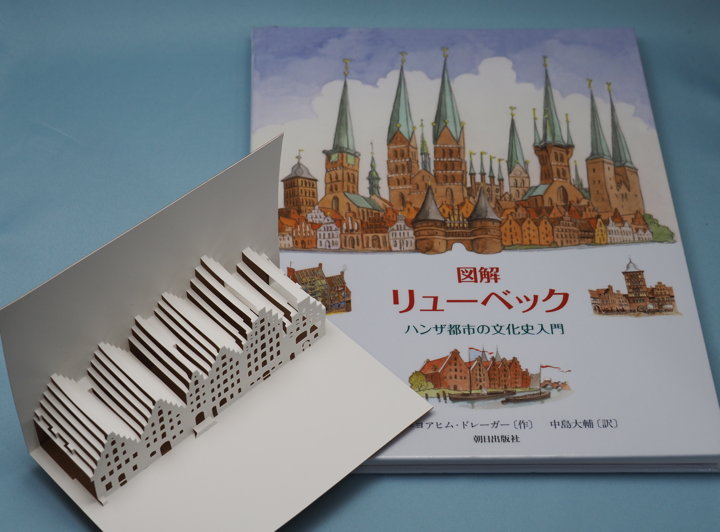 "Illustrated Lübeck: An Introduction to the Cultural History of His Hanseatic City" (Heinz-Joachim Draeger, translated by Daisuke Nakajima/Asahi Publishing/2022). (Japanese version)
The illustration under the title on the cover is a salt warehouse, so I took a picture of it alongside the salt warehouse pop-up card that I made.
The history, architecture and culture of Lübeck are expressed through pictures and explanations. The city wall which was built in 1230 and demolished in the 19th century. How have churches and town halls changed over time. The style and characteristics of each building. In a short sentence, but it's interesting because it captures historical facts well.
Author Heinz-Joachim Draeger died in 2017 at the age of 83.
He has been an art and German teacher for more than 30 years and became an independent painter and writer in 1997.
The original "Lübeck anschaulich" was first published in 2003, and was published in 2015 as a revised edition with revised illustrations and text.
As for the paper pattern download, I have released the paper pattern for the Holsten gate this time, so please take a look if you like.
---