Demolition of Former Koshoku City Office
As I wrote in last month's blog, the contract for the demolition of the former Koshoku City Office was approved and the demolition work is to begin.
So, I visited the building to take pictures of the building once again.
I thought maybe the work might have started, but it seemed that it had not started yet, and no one was there on that day.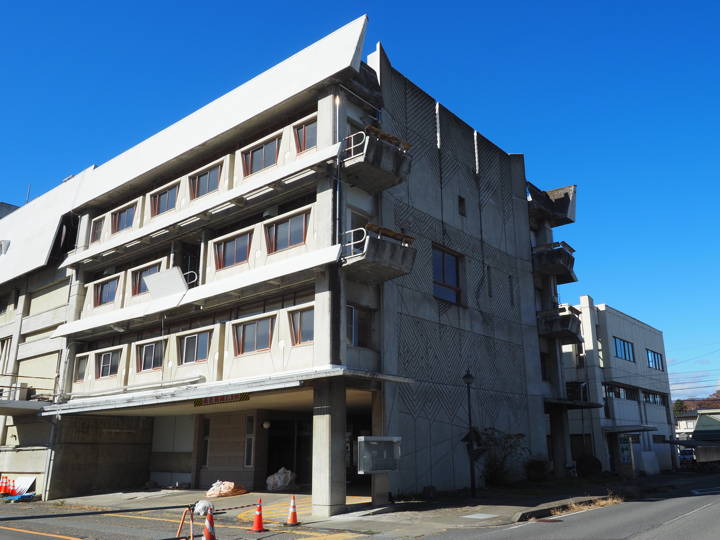 The main building (completed in 1966) and the New North Building (completed in 1977), viewed from the southeast.
Both of these buildings will be demolished.
The main building is on the right in this photo. The building on the left is labeled "Chikuma City Koshoku Health Center" on the wall.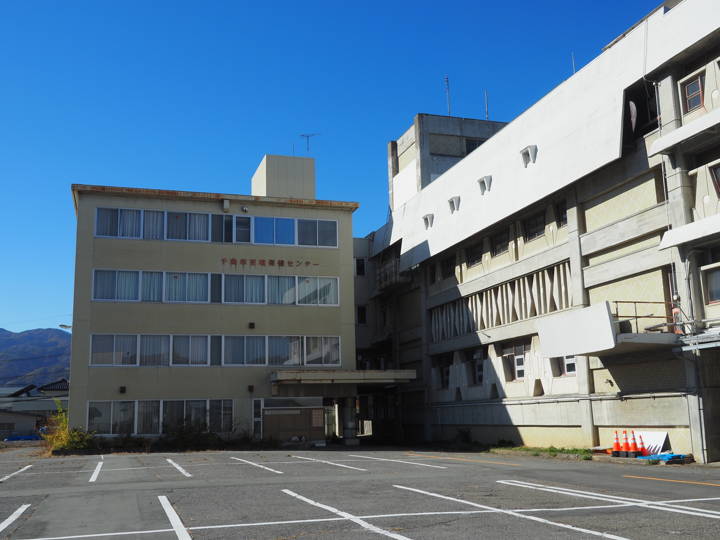 According to Chikuma City's construction plan document, the health center will remain without demolition. This building was built in 1989, so it is newer than the main building.
I went around to the south side. There were no cars parked there, as the parking lot is no longer accessible.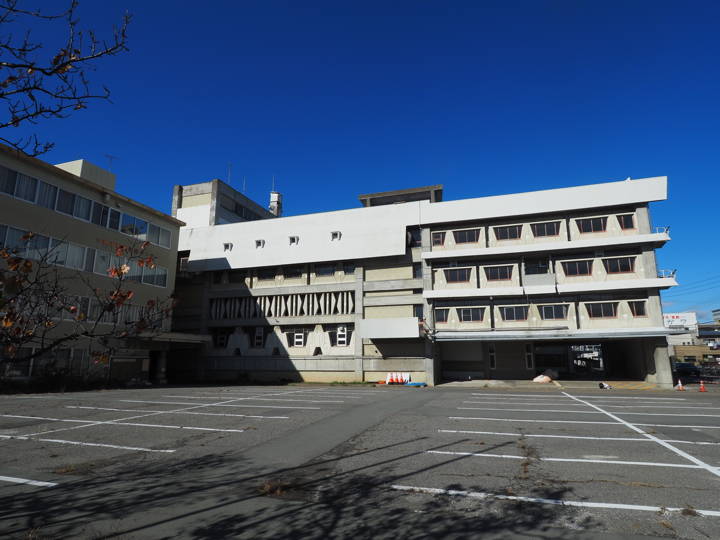 I walked along the edge of the site and moved to the west side. The health center is on the right and the main building is on the left.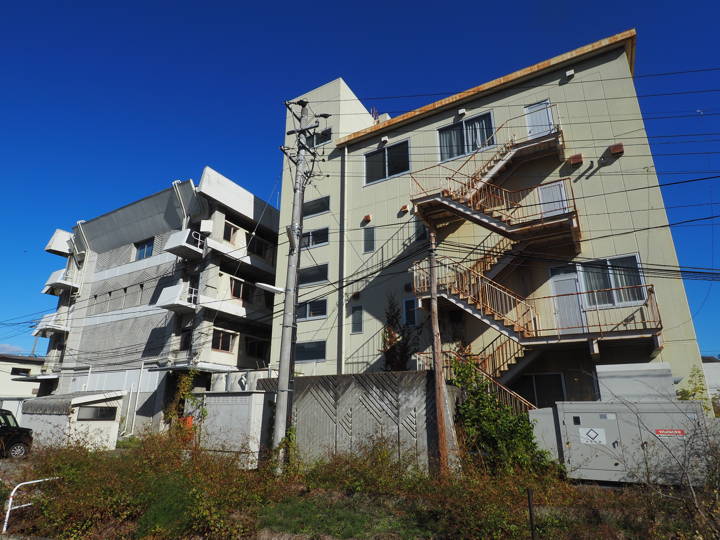 The outside stairs were inaccessible due to the thick vegetation.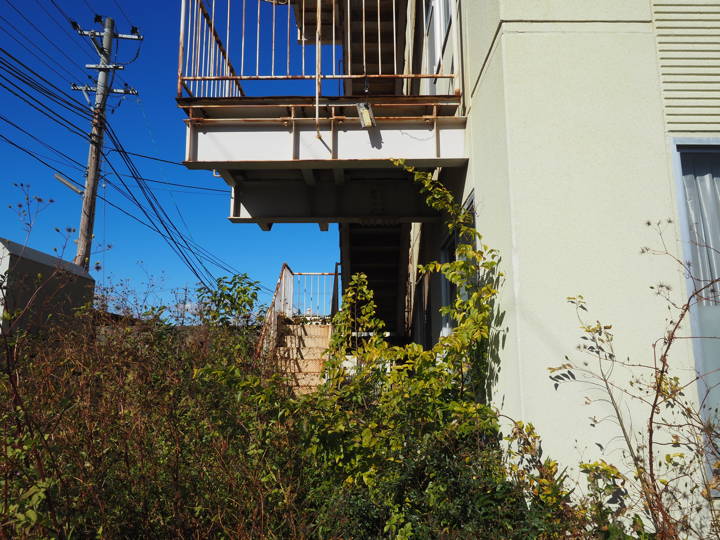 I looked up from between the main building and the health center.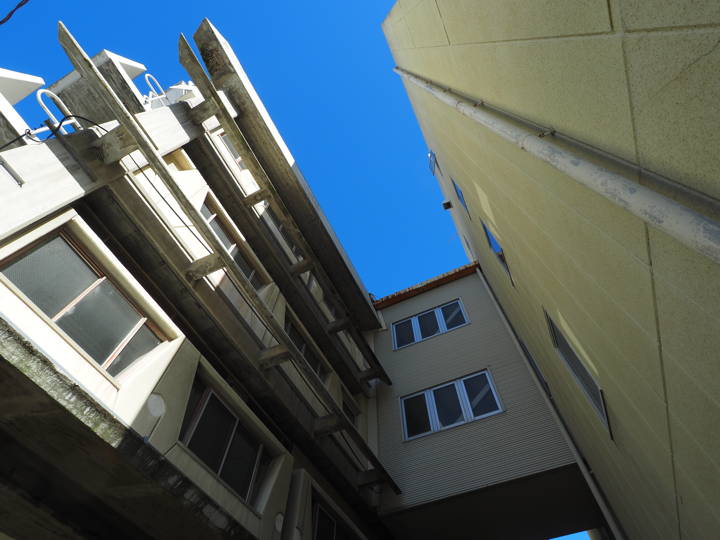 This is the space between the main building and the North Building Annex. The annex on the left will also be demolished.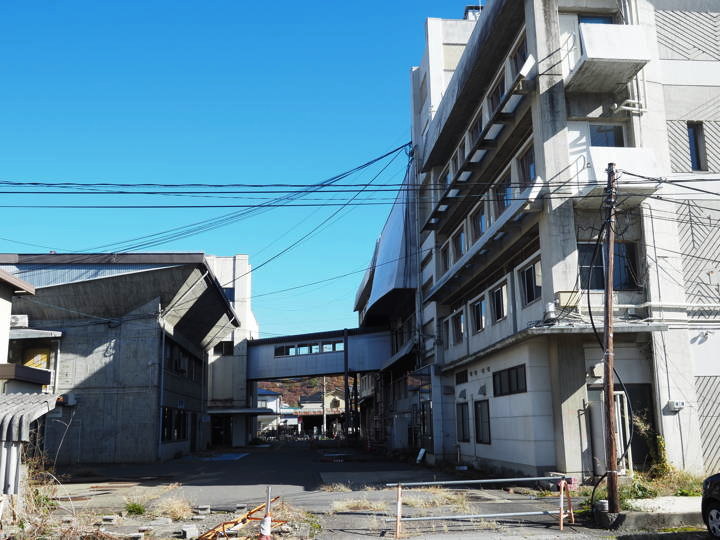 This building on the west side of the North Building Annex, the North building as Meeting Room and Staff Dressing Room, is also scheduled for demolition.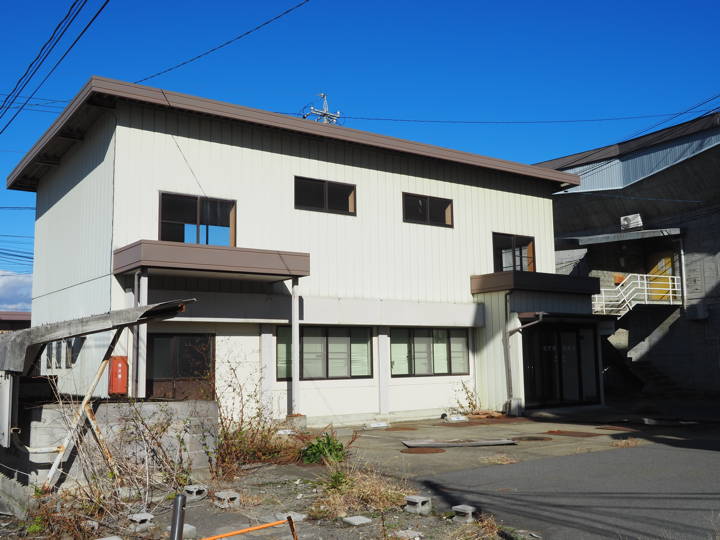 This photo was taken from the road on the north side of the buildings. The North Building Annex is in the center. The two-story building on the right is the meeting room. All buildings in this photo, including the warehouse in front of it, will be demolished.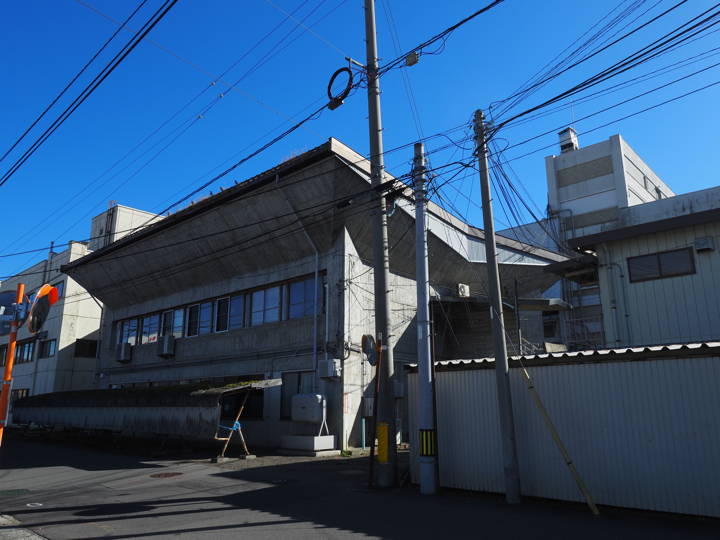 The New North Building and the North Building Annex.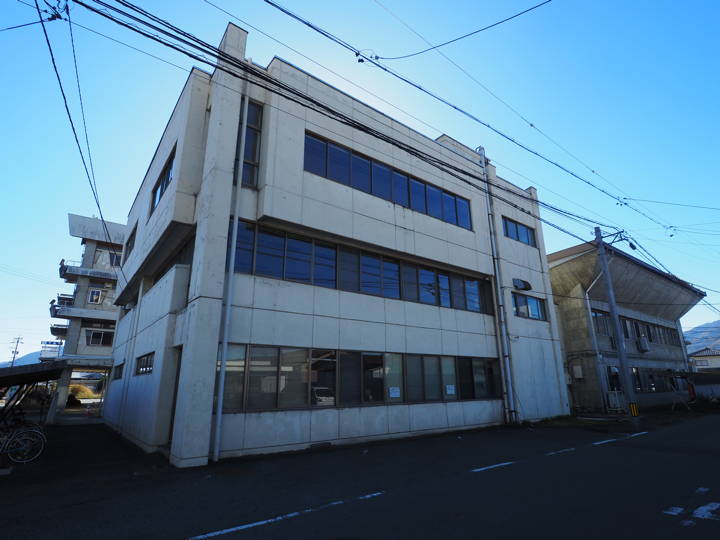 Lines are drawn on the Google Map image. The buildings in this yellow frame will be demolished and the land will be cleared.
For the time being, it will be used as a parking lot.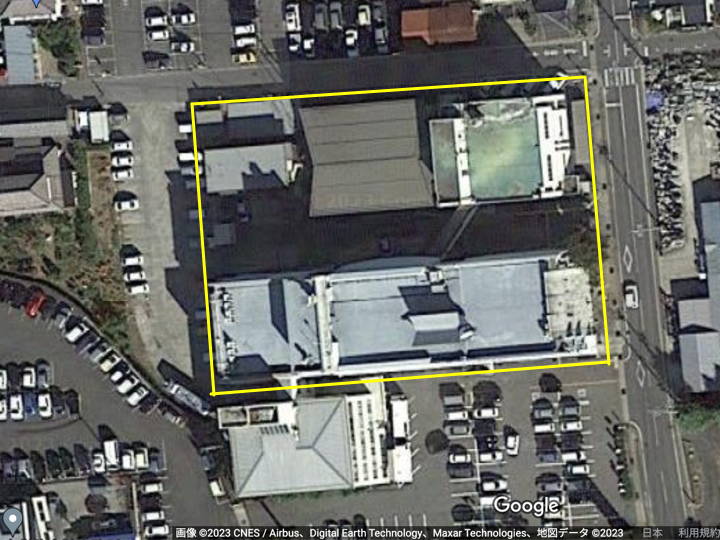 According to a Chikuma City press release dated October 25, the construction schedule is as follows.
November-December 2023: Temporary enclosure.
December 2023- Demolition of meeting room, warehouse, etc. 
January 2024- Asbestos removal from Main Building and North Buildings.
May 2024- Demolition of Main building and North Buildings.
November 2024- Land preparation
Chikuma City says that the information on the progress of the construction work will be posted on the city's website.
I will probably not write about the demolition status in my blog, because it would be a nuisance to the construction workers for me to wander around and take pictures during the construction.
[Related articles]
'Former Koshoku City Office to be Demolished' (2023.10.24)
'Former Koshoku City Office (3)' (2023.03.16) 
'Former Koshoku City Office (2)' (2023.03.13)
'Former Koshoku City Office (1)' (2023.03.12)
---